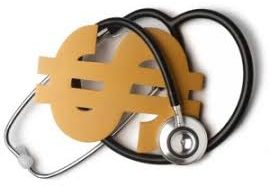 September 2020
In the post-COVID world more are working from home.  Some operate their own business while others are salaried or contract employees.  Regardless of the situation, medical benefits are an important consideration.
In the pre-COVID world some received medical benefits in the form of insurance providing coverage for expenses not covered through provincial health insurance.  Most, generally smaller businesses, offered no medical benefits.  For employees fortunate to receive this benefit there were many seemingly arbitrary restrictions and fees requiring out of pocket payments.  Employers had to contend with premiums that could increase annually to avoid reductions in coverage, or the risk of a single employee requiring extensive coverage and increasing the cost for all employees.
Health Spending Accounts (HSAs) offer what may be a better alternative.  It comes as no surprise if you have never heard of them.  HSAs date back to 1986 when Finance Minister Paul Martin introduced a mechanism to assist Canadians in paying for their medical expenditures, and an alternative for employers to ensure more of their medical benefit contributions make it to their employees.
A Health Spending Account is a uniquely designed bank account designed exclusively to cover healthcare-related costs.  An employer deposits funds into an account for each eligible employee.  Funds are held in the name of the employee and reimbursed to the account holder for eligible medical expenses.
Employees spend the funds on eligible expenses as determined by Canada Revenue Agency.  There are no arbitrary restrictions on how funds can be used such as a $200 limit on glasses that cost $600.  Employers choose the amount they wish to contribute without impacting on ways this money can be used.
One of the frustrations about medical benefits is the overhead cost, administration and paperwork.  One company, PreAxia Health Care Payment Systems,  has solved the problem by offering a paperless and automated system for managing HSAs.  In this post-COVID world, their solution is particularly timely in that it eliminates the mailing of invoices and transfers all funds electronically.
To learn more about Health Spending Accounts visit PreAxia's HSA Education Centre at www.preaxia.com/hsa-education-centre/ .
Find Vendors in these Related Categories