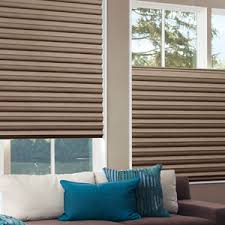 June 2019
Newer technologies are allowing more condo buildings to offer suites with more windows than walls.  Increasingly, window solutions are needed for letting in the right amount of natural light and controlling heat gain or loss to provide a comfortable internal temperature.  Of course, that nice view which may have attracted you to the condo needs to be maintained.  Windows must also look good.
There are plenty of options that can provide all of this.
Motorized or Manual Blinds
For those with a preference for traditional blinds, motorized blinds provide convenience and simplicity.  They eliminate dangling blind cords which can be an eyesore, nuisance and child safety hazard.  Shutters provide an alternate solution to avoiding blind cords.
Blinds can be opaque (traditional) or see-through which allows you to see out without neighbours seeing in.
See video of motorized blinds at https://youtu.be/KSYkM4lb9ho.
Tinted Windows
Tinted windows are an elegant solution to blocking out the sun while maintaining the view.  The technology is called electrochromatic glass.  It is energy efficient, safe and can be programmed, similar to a thermostat, for weather conditions using a panel or smartphone.  Tinted windows are well suited to condo suites, particularly those with window walls where heating and cooling costs can be higher.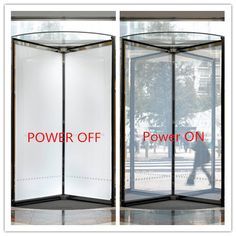 Privacy Glass
Privacy glass goes from clear to dark at the push of a button.  A liquid crystal between glass darkens and provides sound control.
See privacy glass video at https://youtu.be/vVIAoYvHL90.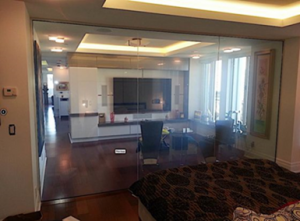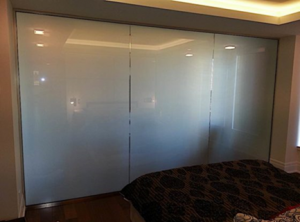 Soundproofing Windows
Where noise levels are high sound travels from out to in even when windows are closed.  One solution for condo suites is to install a soundproof window inside the outer window which can reduce sound by 75 percent or more.  As an added benefit they help reduce drafts particularly where condo building windows are old, in disrepair or in need of replacement.