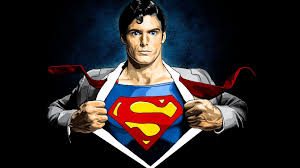 May 2018
Property Manager and Condominium Manager are not interchangeable job titles.
A Property Manager is expected to have the skills necessary to manage physical infrastructure. These skills are similar to what is required to manage a commercial property.
A home is not a commercial property. Management of a home for hundreds of people requires the skills of a Property Manager and more.
Condominium Manager is the proper title for the manager of a residential condominium property. The individual in this role is tasked with managing the physical infrastructure of the condominium corporation, like a Property Manager. They also require additional skills necessary to manage a condominium home.
Property Management Skills
A Condominium Manager should have a solid foundation in property management. They should understand what is needed to maintain a condominium building or facility. They require a reliable network of professionals, trades and suppliers to call upon when needed.
Business Skills
Condominium Managers should possess a broad range of business skills. They should understand budgeting, accounting and project management. Strong reading and comprehension, in English, are necessary to understand complex documents and negotiate contracts on behalf of a condominium corporation.
Writing skills are important to communicate effectively with residents, boards and management.
Organizational skills will help a Condominium Manager at handling the wide range of tasks and projects that are part of condominium management. Organizational skills are also necessary to manage and readily access the large volume of electronic and print communication records that are part of condominium management.
Technology Skills
Condominium Managers must be comfortable working with computers. A strong understanding of word processing and spreadsheet technologies is necessary for basic communications and record keeping.
Standard condo resident communications now requires a working knowledge of e-mail, social media and condo management software.
Personal or People Skills
Condominium Managers deal with matters that are very personal to the condo residents they serve. This can lead to emotionally charged confrontations and disputes. A Condominium Manager should be adept at defusing such situations while effectively representing the position(s) of the condo board to which they report. They need to be perceived by condo residents as an impartial representative if they are to be effective at their job.
Adaptability
Directors can change each year. As directors change so can the direction and priorities of the condominium corporation. As an employee of the corporation, a Condominium Manager needs to be able to adapt to these changing surroundings.
Residents change. They age and have families. An older condo community may get younger. Their interests and priorities change. A Condominium Manager requires different skills to manage these different demographic groups and changing priorities.
Some condo boards will expect the Condominium Manager to organize and manage committees, organize social programming or supervise certain evening activities.
Flexibility in Working Hours
Managing a home is not a nine-to-five job. Volunteer directors who work during the day are likely to schedule evening board meetings. Attending committee meetings, organizing volunteers and managing social activities may require evening or weekend hours.
Prior to employing a Condominium Manager a condo board should identify the specific skills required, tasks to be handled and working hours.
Condominium Managers may be hired for their knowledge and property management skills. They are likely replaced because of less quantifiable skills such as communication and interaction.