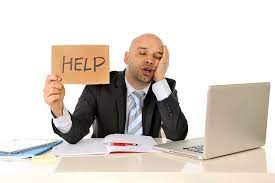 September 2021
Your condominium manager does more than arrive at 9 am, sit in the office all day then leave at 5 pm.
A good condominium manager, supported by an effective property management company, is essential to the proper functioning and maintaining of a building and condominium community. This typically entails more to be done each day than what is reasonable for the expected hours worked.
In condo living there is much that residents don't have to do – shoveling snow, mowing grass or landscaping; cleaning gutters, garages or hallways; repairs and maintenance to major heating, cooling, water, waste, elevator and ventilation systems. Like renters, condo residents can call someone else to deal with this. Like magic it somehow gets done.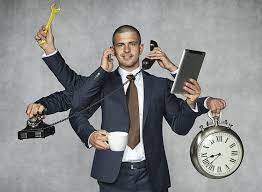 Well, not magic. Most condominium communities have a condominium manager responsible for doing all the things you don't have to worry about. At $150,000 a year property management services may appear expensive. Small condominium corporations may find the cost of full services unmanageable. As building size increases per unit cost can seem like a bargain; $20 per month for a 400 unit building, $31 per month for a 200 unit building, or $64 per month for a 100 unit building.
So, what does a condominium manager do during the day?
Employee and Contractor Management
Security, superintendent, cleaning staff and contractors need to be supervised and paid. Work needs to be reviewed to ensure it is done properly and to expected standards.
Vendors, contractors and service providers need to be sourced and evaluated.
Soliciting and management of price quotes, bids and request for proposals (RFPs).
Administration
Owners pay monthly fees for maintenance and common charges. Bills must be paid out of collected funds. Hundreds, possibly thousands, of transactions have to be monitored each month and recorded. An accounting or recording system is necessary for reporting and accessing transactions.
Everything from paper towels and soap to light bulbs and cleaning supplies needs to be purchased.
Insurance and legal matters need to be managed.
Infrastructure Maintenance
Boilers, heating and cooling systems, elevators and life safety systems require regular maintenance and periodic replacement.
Common area management inclusive of cleaning, repairs and refurbishment.
Compliance
Building and equipment inspections in accordance with local regulations need to be scheduled, monitored and reviewed. Inspection reports noting deficiencies require they be rectified.
Condominium-specific
Accessibility to building residents; addressing their concerns and responding to correspondence.
Meetings with the condo board and resident groups.
Reserve fund study management.
Budget preparation and management.
Taxes, mandated reporting to Condominium Authority of Ontario, and communications to owners – some of which are mandated.
Condo sales and rental administration including provision of status certificates and maintaining current records.
A considerable portion of each condominium manager's day can be spent dealing with individual resident concerns, questions and inquiries leaving insufficient time for dealing with other aspects of the job. Some condo boards control access to the management office by limiting its hours and requiring contacts to be in writing. Strategies for limiting condominium manager direct contact with residents can have the added benefit of reducing overall costs. Technology plays a role in this as does expectations of the board.
Store records and documents online for easy access.
Minimize direct interaction with building residents.
Limit condominium manager attendance at meetings to the minimum required.
Eliminate paper communications and replace with electronic notices.
Utilize condo management software for electronic management of resident inquiries, maintenance and document requests, amenity bookings and questions for the board.
Find Vendors in these Related Categories