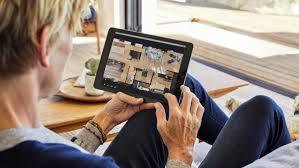 November 2020
Some sellers and buyers of homes remain uncomfortable with in-person showings.  For these individuals, and the disruption of many visitors wandering through halls and common areas in   high-rise communities, virtual tours offer a practical solution.
Virtual tours are a realistic three-dimensional video tour of the home.  It allows interested parties a home tour where they can virtually walk the halls and rooms at their own pace, and focus on specific areas of interest.  Virtual tours can be posted on any website including the Multiple Listing Service (MLS) and Realtor.ca.
Virtual tours can replace open houses and one-on-one showings where strangers – prospective buyers, their families and real estate agents – wander through your home.  This eliminates constant cleaning and leaving home for showings.  In high-rise communities, management and security/concierge deal with fewer real estate agents and prospective home buyers.  There is less demand for elevators and reduced wear on common areas.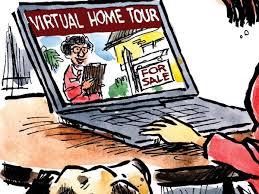 Virtual tours have become more widely accepted as the first step in home showings.  In-person visits can follow for interested parties.
Communities offering a virtual tour of the building and common areas reduce disruption to residents of someone putting their home up for sale and taking pictures or video of common areas.  When prepared in advance by management it allows the community to better control how they are presented by others.
Find Vendors in these Related Categories