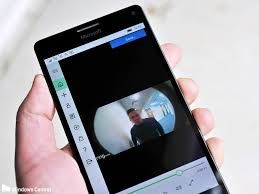 May 2019
With the convenience of online ordering and deliveries comes increased package theft.  Any item left unprotected at a door or lobby is at risk of disappearing.
Technology now offers a solution in the form of low cost video doorbells which incorporate today's improved video and wireless technologies.
Forecasts are for more than 3.4 million video doorbells to be sold in 2019.  These smart doorbells stream real-time time-stamped video to your smartphone, tablet or desktop computer.  They come equipped with motion detection.  Video images are clear allowing individuals captured by the video to be identified.  More sophisticated models include cloud storage, floodlights and sirens.  Some include an audio feature allowing the owner to speak with anyone coming to the door.
Video doorbells start at about $99 plus $3 per month for online video storage.
Many condo communities have temporary need for video coverage in select areas.  Someone may be leaving trash in an open area.  They may discard large items in a trash chute thus blocking it and requiring repair.  Another may regularly smoke in the stairwell.  These are temporary situations where an economical and portable "video doorbell" could identify problem individuals so they can be dealt with.  Cloud storage ensures anyone attempting to damage or steal the unit would be identified with their image stored for access by management.
Some manufacturers are so confident about their products they will replace a stolen video doorbell if a police report has been filed.
A portable and relocatable video doorbell may be the solution for identifying the source of temporary or not-so-temporary problems without the high cost of more extensive security.  For a few hundred dollars condo management can now address many of the smaller resident concerns where existing building security systems are less effective.
Find Vendors in these Related Categories