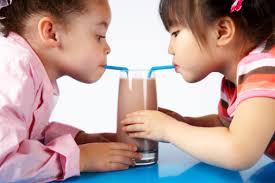 January 2015
Most urban professionals will eventually want to have a family. They are also accustomed to and enjoy the lifestyle of condo living.
There is no reason to sacrifice this lifestyle so long as condos are compatible with children.
When it comes to child friendly condos the local area, condo building and unit space should to be considered.
Families are attracted to communities designed for families. To what extent is there access to schools, day care, libraries, green space, playgrounds, stores and restaurants? Many urban professionals do not own car so walking distance is important. A reduced commute time can mean more family time when a community is designed for easy and non-vehicular navigation to family oriented venues.
The condo building should recognize the needs of families. Kids require space to run and play. Family space amenities such as a games room, Internet lounge for doing homework and a children's playroom for toddlers are important considerations.
A condo unit designed for families is different than one designed for adults. Families require more functional space and less formal space. Family friendly condos may have reduced dining space and more living room space to accommodate family and friends. There needs to be places to store essentials such as a stroller, toys and books. Homework space is also important.
Condo communities that are family oriented communities include schools, library, parks, playgrounds and other family friendly services all within easy walking distance.
Find Vendors in these Related Categories