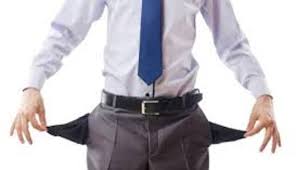 February 2015
Every condo community experiences periodic challenges. A prior Board of Directors, an ineffective management company, lack of communication with residents or other challenges may have conspired to place the community in a less than ideal situation.
Common maintenance fees may have been too low to cover current and foreseeable expenses. The building is looking old and in need of updating. Problems have become more frequent.
Maintenance and repair costs may be higher than anticipated.
There comes a point where the community may become dysfunctional in their opposition to their elected board. This opposition typically results from some combination of not electing capable representation for the Board of Directors, lack of maintenance resulting in an unacceptable level of problems, inadequate budgeting to plan for desired expenditures and/or monthly common maintenance fees too low to cover foreseeable expenses.
There may be little or no money remaining in the reserve fund, or mistrust between owners and the board may be high. Management may also appear to be ineffective.
Get your Financial House in Order
Commission a realistic Reserve Fund Study to ensure that the building remains in good condition. Identify current defects and include a plan for repair.
Develop a realistic budget.
Do not approve expenditures that exceed what is shown in the Reserve Fund Study or Annual Budget.
Do not spend surpluses because a fiscal year is coming to an end. Consider transferring surpluses to the Reserve Fund, applying them to desired improvements, or reduce future monthly maintenance fee increases.
Agree to Standard Business Practices
Residents must trust that their interests are being represented by management and the Board. Trust can be earned by implementing and documenting prudent business practices.
Define roles and responsibilities for the Board and management.
Create job descriptions for paid employees.
Determine when to tender a contract.
Develop an approval process for payment of invoices and issuance of cheques.
Standardize a process to deal with resident concerns including enforcement of building rules.
Review processes prior to making changes to common elements.
Utilize Engineers and Consultants
Independent engineers and consultants provide oversight and guidance with costly projects when the corporation lacks specific expertise. Contractors may overcharge for work or increase its scope to improve their profitability.
Employing an engineer or consultant to oversee major projects ensures that the corporation's interests are paramount.
Establish committees of qualified individuals from the building with expertise in finance, budgeting, project management or other areas where a Board lacks expertise.
Communicate with Owners
The Annual General Meeting should not be the only time owners discuss building matters. Timely communications is preferable to rumours or problems that could have been resolved.
Sharing both good and bad news goes a long way to building trust.
Semi-annual information meetings for general matters.
Special information meetings to address specific matters
Monthly or quarterly newsletter to provide timely updates.
Consider a Management Company
A good management company will have developed procedures to ensure the corporation does things properly.
Handle accounting and building records.
Ensure compliance with laws and regulations.
Seek out engineers and consultants as appropriate.
Ensure budgets are developed and adhered to.
Coordinate projects.
Communicate with owners.