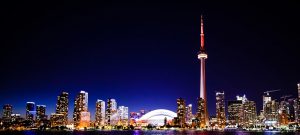 September 2019
Condo living is central to how Torontonians choose to live. Throughout the city, condo development struggles to keep up with demand.
An earlier generation of high-rise buildings were less successful. Apartment towers surrounded by parking lots and lawns have no easy access to grocery shopping or other essentials of modern living. Amenities for social interaction were never intended for areas developed to accommodate cars.
When these buildings were built, from the late 1950s to late 1970s, zoning rules required separation of residential and commercial. Most people had cars and were comfortable with this approach. Things have since changed. These older buildings are now more affordable accommodation. Many residents don't have a car. Old zoning policies, still in place, make it impossible for these buildings and communities to adapt.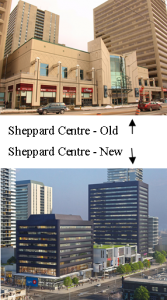 New zoning rules are intended to change this. There are 500 buildings across Toronto with zoning restrictions that prohibit daycare centres, office space or retail shopping. This reflects old thinking that spaces not belonging to individuals should remain vacant.
Making people cross vacant land or lanes of traffic, or drive a distance, to buy groceries or reach a daycare centre does not make sense when the local population can support these businesses.
Changes to zoning regulations could allow these communities to incorporate farmers markets, boutique stores, medical services and grocery stores that appeal to local communities.