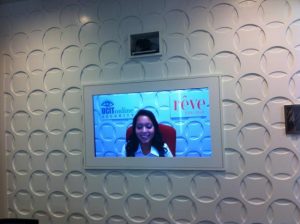 December 2016
At one time condo security was limited to posted and lit exits and stripes on exit doors that glow in the dark.
Today there is a range of options for helping to get residents out of a building when emergencies occur and keeping "undesirables" out of the building.
Regardless of the security options in place, the overriding goal is to provide security services at minimal cost while preserving quality of life and ensuring a minimum of inconvenience.
Condo residents tend to be most concerned about access control. That is, controlling who can access the building and their suite. This protection involves both controlled access to a building and monitoring of the outer area.
Watergate, the 1972 hotel break-in culminating in impeachment of President Richard Nixon in the USA, is an example of what happens when access control fails. Security systems in a hotel failed when a piece of duct tape was used to prevent a door from closing and locking. That hotel employed a combination of security measures including a security guard who noticed that something was wrong and notified authorities. Since this day, it has been recognized that the best security measures require a combination of security personnel and technology.
Another reality is that it is expensive to employ security personnel without technology to protect a condo building. Securing a single high-rise condo building requires at least two full-time security personnel at all times. This could cost upwards of $300,000 per year which is more than most condo corporations are willing to pay. The lower cost option is to employ fewer people along with a range of assistive technologies.
For most condo corporations effective use of technology is to complement rather than replace security staff.
Older Security Technologies Ineffective
Earlier generations of security cameras, with video recordings, intended to deter "undesirables" were not as effective as hoped. Their prime purpose was to capture events for later review. They were effective at helping solve crimes after they occurred but did little to proactively prevent crime.
Intercom systems were implemented thus allowing residents to buzz guests into a building without seeing them. It didn't take long until criminals realized they could buzz a number of suites and someone would let them into the building.
One cost saving approach has been to use fake cameras as a deterrent to criminal activity. As mentioned earlier video cameras, real or fake, are ineffective at preventing crime. Proponents of this approach fail to understand the criminal mindset. This approach can create unnecessary problems after a crime occurs and residents learn security cameras they thought were helping to protect their property are fake.
Today we have real-time video images, dramatically improved image quality, electronic access doors and 24 hour security staff.
These newer technologies, combined with security personnel, can provide effective security for condo buildings at lower cost than relying solely on people.
Technology aids in security but is not foolproof. It is not a substitute for security staff. Furthermore, security technology solutions require regular maintenance and periodic replacement. Security technologies can be circumvented by someone with adequate desire or motivation.
Effectively used, security technology systems ensure that building visitors can only go so far into a building before someone is alerted.
Virtual Doorman
Using the Internet to provide concierge services with staff not physically present in the building is one way to utilize technology.
A virtual doorman can be used to provide coverage for a lobby area while security personnel are tending to duties away from the main desk. This technology can also be used to provide limited security services during time periods where a physical security presence may not be necessary.
A virtual doorman could ask people loitering near an entranceway to move on or contact police when there is a security concern. Technology can allow a virtual doorman to grant building access to guests and delivery staff, or to contact building residents.
For condo buildings with school age children, a virtual doorman could grant building access to those who may have forgotten their key or fob. Another child friendly feature of this technology is that parents can be notified that a child has arrived at home once they swipe their electronic card upon entering the building.
Smart Technology Door Access Devices
Condo buildings have many access points. Each door may be unlocked, locked or accessible by use of a key or electronic access device.
Exiting through a door is generally allowed without security. Entry generally requires a key or electronic access device unless a door is unlocked. Some electronic access devices include apps which allow the device to be "stored" on a mobile phone. Electronic access devices can be combined with software to record which device is being used and at which entrance.
All technologies fail to provide security if they are provided to anyone other than registered building residents. Lost or stolen access devices need to be reported, cancelled and replaced.
Smart Internet Enabled Cameras
Internet enabled cameras do more than take pictures and video.
When buzzed from the lobby or parking area, residents can switch to a television channel to see who is at the door before letting them into the building. These cameras can be set up to "follow" visitors as they travel throughout a building until the time they leave the building.
One final comment on condo building security relates to suite access. Condo suites within each building have a unique set of keys. In the event of an emergency building management requires access to each suite. They require a key for each suite while ensuring this key is not accessible to unauthorized employees or contractors. It is essential that management tightly control access to these keys and maintain a record of anyone accessing condo suites using them.
Find Vendors in these Related Categories