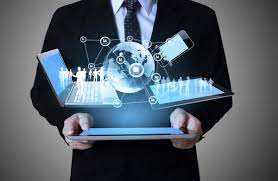 January 2023
Leveraging technology is driving change in high-rise and condominium living to reduce costs and improve efficiency.  While impacting on all areas of building and community management, and operations, it is most evident in technologies to facilitate communication.
Traditionally, high-rise communities have been slow in adapting to digital technology.  Covid pushed communities to act quicker and be more responsive.  This requires an understanding of the benefits to adopting digital communication technologies.
Technology is a necessity. The choice is remaining in the digital dark ages unable to address management and resident concerns, or adopting more efficient technologies and systems.  These technologies must be cloud based if there is a need to access information and systems from multiple locations while maintaining flexibility and responsiveness.  Improving transparency, better communication with residents, and being more effective is virtually impossible without this leveraging of technology.
Some communities closed their management office during the pandemic without offering residents an effective way to reach management or directors.  Those with current technology were able to maintain communication during this period.
Announcements
E-mail, the most commonly used technology for direct communication, is not enough.  It is neither timely or effective in an era when many don't see or read much of what they receive via e-mail.  There is a need to communicate in multiple mediums including text messaging and automated phone calls to ensure announcements are noticed.  When it is necessary to know if or when an announcement has been received by specific individuals these technologies are effective.
Digital display screens in elevators and lobby areas are effective because they push announcements to residents and make them more noticeable.
Discussion Forums
Residents desire a way to connect among themselves.  When not offered through the condominium corporation, residents will establish a forum for themselves.  Management has no control over the forum, may even be excluded from it, and no way to know what is being discussed or ability to address valid concerns.  It can be more effective to establish a discussion forum the corporation can monitor and respond to resident concerns.  By disallowing anonymous postings such groups become more popular, professional and collaborative.
Service Requests
Service requests coming through the concierge, visits to the management office and e-mail are difficult to manage from a workflow perspective.  Far better to have a single submission system (electronic) that automatically links each request to the submitter, keeps it active until a matter is resolved, and allows management to keep the resident updated.  This makes it easier for management to stay on top of everything while also providing access to historical information useful for effective building management.
Deliveries
Package deliveries is one of the more popular benefits in high-rise communities.  During Covid many viewed package deliveries as an essential service.  Residents need to know when packages are received so they can be retrieved.  This requires each package to be recorded as received, residents notified of availability for pick-up, and recording who retrieved it.  The alternative is to have no records when a package has not been delivered to the recipient, or spending time looking for records each time a package is misdelivered, lost or misplaced.
Amenity Bookings
Elevators, fitness equipment and meeting rooms require coordination.  Amenity bookings allow management complete control over bookings and accessibility.
Residents can check the booking calendar for elevator availability and reserve one as needed.  In the exercise room, reserving equipment is convenient in that it eliminates people waiting in a crowded space for access.  Times can be closed off for cleaning.  In response to Covid it may been necessary to "shut down" some equipment to facilitate physical distancing, or to trace and notify others in the event of infection by accessing reservation and use logs.  Bookings can be cancelled or refused when equipment is in need of repair.
Amenity booking systems allow for all of this to be handled seamlessly including recording of fees, deposits and refunds.
Most digital communication technologies are available through integrated packages such as BuildingLink and UpperBee combining all offerings.
Find Vendors in these Related Categories