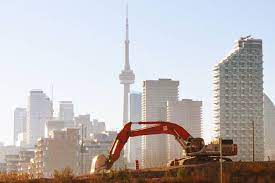 November 2014
Communities are developed over long periods of time. The Yonge North Corridor, which took about 30 years to get where it is today, is no exception. It continues as a growing community because people want to live in the area. They enjoy living in condo towers with access to shopping, transit, services, entertainment and parks.
The Yonge North Corridor community will continue to develop so long as there is a proper balance between desirable residential properties, access to employment and the above mentioned amenities.
This balance may be at risk after more than 20 years of what some believe to be politically motivated decisions and ineffective planning.
Some examples:
In light of current congestion on the Yonge Street subway line and a desired intent at reducing this congestion, support for extending the Sheppard line to Scarborough makes no sense. This will add to an already congested Yonge Street line where Yonge North Corridor residents are unable to find seating throughout the day. After 20 years of thinking and debating this, it is time to implement a financially viable solution that is not politically motivated.
Ongoing delays in implementing a better solution for accessing Highway 401 East from southbound on Yonge St. have resulted in severe traffic problems along Yonge St., Sheppard Ave., Doris Ave. and many local roads in or near the Avondale community. This has been talked about and delayed for 20 years without resolution.
Inability to access Yonge Street south from many streets north of Sheppard Ave. and east of Yonge St. channels traffic to Greenfield Ave. Developments currently under construction on Sheppard Ave. and those in the planning stages on Yonge St. will only worsen this difficult situation. Many believe current development proposals should not be allowed to proceed until the area road system is redesigned to accommodate the growing demands being imposed on it.
There is insufficient space in schools to accommodate new residents. Unless this pressing issue is resolved the Yonge North Corridor will be unable to accommodate families.
Let us hope that Toronto politicians winning election last month and their recently elected provincial counterparts are prepared to do what is necessary to ensure continued local development is sustainable.