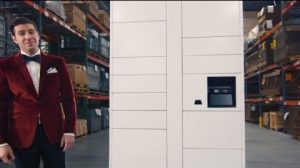 January 2021
The package acceptance and delivery problem in multi-family buildings is growing with double-digit rises in parcel volumes.  More disposable income and increased online spending is likely to continue with COVID-19 helping to change entrenched buying habits.
Communities with security/concierge struggle to deal with growing package volumes, insufficient staffing to handle packages, lack of storage space and a diversity of delivery problems.  Communities without security/concierge have, until recently, lacked any practical solution for accepting package deliveries.  Packages may have been left in an unsecure vestibule or room, or residents required to make alternate arrangements for retrieval of items.
A practical solution has been developed combining two innovative technologies.  1Valet has updated their system for accessing multi-family buildings to accommodate package deliveries.  A 1Valet entry console is installed in the vestibule of the building.  To obtain access to the building a carrier scans the barcode of an "in transit" package for that building.  The system identifies the courier before unlocking the door and providing building and locker access.
Before 1VALET grants access to a building, a list of security criteria must be met.  This includes:
Package must be from a recognized courier
Package must be "in transit" within courier system
Package must be for a suite in the building
No package can be used more than once for obtaining access to the building
Management is provided with a portal to control building access allowing them to restrict who can access a building and when.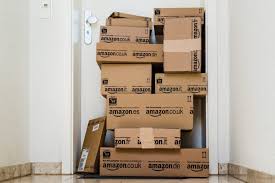 Snaile installs their contactless package delivery lockers in a building location accessible to all residents.  Packages can be received from Purolator, Canada Post, FedEx, UPS, Intelcom and others.  The carrier scans the package delivery bar code at a reader installed by the lockers.  A locker opens and the package is inserted.  Recipient receives electronic notice that a package has arrived and retrieval instructions.
Any community can install contactless parcel lockers.  The entry console can be installed in communities with or without security/concierge to grant entry to a building.