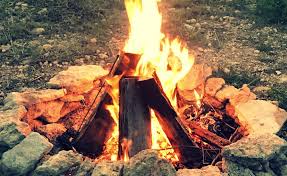 July 2020
No matter how busy, condominium managers always find time to speak with and assist building residents. Addressing resident concerns is a primary responsibility that usually takes precedence over most other activities. Some resident concerns can be more challenging to address or resolve than others.
One condominium manager received recurring phone calls and e-mails from a resident insisting Jada Pinkett Smith was stalking her and talking from inside closets and walls of her condo. The woman insisted that management had an obligation to have Jada Pinkett Smith evicted in accordance with governing documents.
Condominium managers are on the front line dealing with all types of resident concerns from sublime to ridiculous and dangerous. Some residents are sincere and logical. Others have a distorted perception of how things are or should be.
On being informed that a neighbour had bed bugs, the resident finally realized black bugs throughout her bedroom were bed bugs and not ticks. Greater awareness and communication by the resident could have prevented their spreading.
Posted on LinkedIn – Noise Complaints

As Property Managers, somehow, its our fault that there are Humans making noise. Having to remind Residents to be mindful AND patient was easy a month ago but as this quarantine continues, everyone is losing their sense of humour.

I've found myself sending out daily reminders that everyone is on different time clocks, Day people, Evening people and Night people; That your bed time is someone else's time to cook a meal. That we all make noise at some point and so we have to be understanding that the others will also make noise that we in turn hear.

Bottom line: Quarantine Patience has Ended.

I'm hoping that revolts are avoided. When all else fails, maintain a sense of humour.

N. Kreutzberg, Condominium Manager
Between resident concerns, condominium managers deal with employee and contractor issues. There is regular building maintenance to attend to, building repairs and countless meetings.
A former resident of Florida reported a disease causing leaves of trees to change colour and fall off. An arborist was brought in to investigate. The cause of the problem was autumn – a season residents of Florida are seemingly unfamiliar with.
There are rarely enough hours in the day for a condominium manager to address everything expected of them. Priorities must be established so more important matters do not get neglected.
One condominium manager had as residents twins with a unique view of the world. They would whisper about one conspiracy after another such as the threat to all building residents from aliens having taken control of dead bodies in the unit next door.
Building residents who fail to employ contractors with experience in condo buildings is an ongoing challenge.
One building resident hired a moving company inexperienced in condo buildings to handle their move. They knocked a sprinkler head off the ceiling, when moving a couch, which began spraying water everywhere.
Loss of power, while not common, is an occurrence that all condominium managers must deal with from time to time.
When the power went out for an extended period, one resident had 1,500 pounds of bison in the freezer starting to thaw.
When fire strikes, all of a condominium manager's skills are put to the test.
Working with the fire department, securing the building, evacuating residents along with personal items and medications, repairs and restoration, and dealing with insurance companies are just some of the tasks that fall upon the condominium manager to undertake.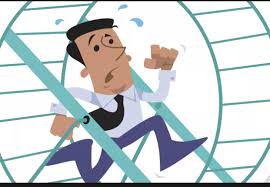 ---
Thank you to New England Condominium News which compiled these stories in True Tales of Property Management.
---
Condominium managers are encouraged to share their stories with Toronto Condo News. Names and buildings will remain confidential.