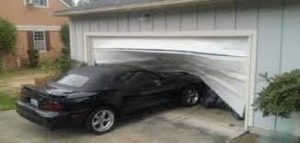 April 2023
The garage door closes on your vehicle as it enters. Who is responsible for the damage? Does the condominium corporation pay or is it the resident?
The condominium corporation has an obligation to repair and/or maintain its systems. If there has been a known problem with the garage door and it was not addressed, the corporation is likely responsible for damage to the vehicle. Perhaps a similar problem occurred to other vehicles and the corporation failed to fix the problem. This would constitute proof, or evidence, that the corporation failed to act.
If there is no proof the door was defective in its operation prior to the incident, the corporation would have had no way to know there was a problem. The condominium corporation would not likely be liable for the damage.
Except when a condominium corporation had knowledge that the garage door is in need of maintenance or repair, it is most likely the resident who is responsible for repairing any damage to the motor vehicle.