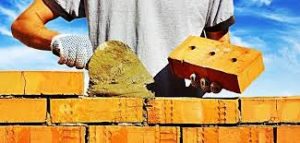 July 2018
Condominium managers come with a range of skills and experience. Determining what type of condominium manager is best suited for your condo corporation requires a balancing of needs and compensation.
Business Focused
Inexperienced condominium managers tend to be business focused. Many have completed basic property management courses. They may understand property management tasks that need to be undertaken but not the best way to do so. It takes years to develop people management skills, learn to negotiate with contractors and deal with the multitude of tasks necessary in a condo building. Newer condominium managers may assist more experienced managers to more quickly develop their skills.
Property Focused
As skills improve condominium mangers become more adept at focusing on the physical needs of the specific property they manage. They understand that building cleanliness is evaluated based on who lives in the building, income levels and local expectations. They understand that in a building where suites sell for more money residents have greater expectations of service, cleanliness, amenities and social programming.
Condominium Focused
Understanding how to work with directors, condo owners and tenants is a developed skill. Experienced condominium managers have learned to be more resident-focused. They understand that working to better service residents eliminates many problems thus requiring less time for trouble shooting thus allowing more time to provide value-added service. They are better able to communicate with residents and understand that resolving problems is not sufficient nor the ultimate goal. It is important that problems be resolved proactively and efficiently.
Profit Focused
The best condominium managers provide true value-added service. They understand their impact on cost management. They are better able to solve problems with an eye toward profit margins and efficiency. These condominium managers know how to get things done while controlling costs. They are more likely to proactively source lower cost service providers and provide cost control advice to directors.
Some condo corporations may seek out highly qualified and capable condominium managers. Others may choose to save money by employing a condominium manager at an earlier stage in their career and allow them to grow into the role.