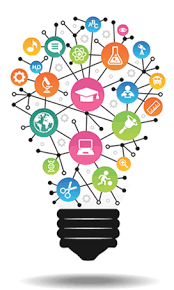 June 2020
Smart buildings and Internet of Things (IoT) technologies are likely to play a more important role in helping detect and control the spread of infectious disease while continuing to provide convenience, comfort and financial savings.
It all begins with widespread high-speed internet access which makes it possible to incorporate a range of services and features.
Communications
Efficient communications allow more time for getting work done. This includes widespread communications to all residents, specific resident-directed communications and inbound resident communications including service requests. Nicholas Gill of BuildingLink reminds us that "Unquestionably, condo management software offers the fastest, most efficient and best organized method currently available for communicating with residents on all matters. Communities still dependent on distribution of paper for communications are less efficient and more likely to operate less efficiently in other areas with poorer results."
Effective communications allow more time for dealing with everything else required of condominium management.
Building Automation Systems
Building automation systems can control an internal environment to balance comfort, energy efficiency and cost. Enhanced systems may soon monitor for illness and infection, and reduce the risk of infection.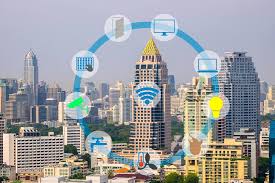 Systems may monitor residents entering a building and throughout common areas using temperature sensors and imaging equipment. Today, such equipment can be used to proactively monitor an area and detect individuals with fever or infection at airports and train stations. Infrared thermal cameras have been used to capture images of commuters and identify passengers with abnormal readings for isolation.
Humidity sensors can integrate with building automation systems to create conditions lessening the survival rate of viruses.
Disinfection and Cleaning Systems
Technologies for monitoring hygiene include light disinfection LEDs and sensors to determine if individuals are washing their hands for a sufficient length of time.
In the Suite
In the home, telemedicine systems integrate internet access with personal monitoring. Medication reminders can be set when needed. Heart rate, sugar level and breathing can be continuously tracked. Information can be monitored by a family doctor, health centre or monitoring service relying on personal records while incorporating automated readings through sensors.
For seniors and others unable to leave home an assistance request feature can be made available to arrange for food, medication or other deliveries. Communities may choose to charge a fee for responding to such inquiries and arranging for product deliveries.
Smarter Use of Electricity
Smarter use of electricity will be even more important than today to support these technologies. Suite metering allows communities to minimize electricity use by ensuring residents pay for what they use. Communities capable of generating electricity, and using less than generated with more efficient internal systems, may be able to sell their excess capacity to the smart electrical grid.
Package Receiving
As the covid pandemic unfolds package receiving has become an essential service. For many deliveries are the only way to obtain food, medication and other necessities. Communities with automated parcel lockers offer the best combination of service, safety and efficiency. Communities relying on condo management software to manage packages accepted by employees are able to operate as efficiently as possible while continuing to accept packages at a concierge/security desk.