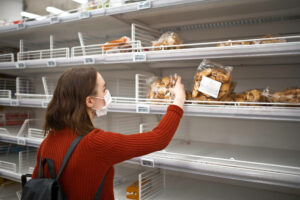 June 2022
Condominium management isn't the easiest job in the world. Yet there are benefits to those selecting this profession. In a world with fewer well-paying jobs, condominium management offers the potential for long-term employment. The downside may include long hours, heavy workload and what some in the industry consider inadequate financial compensation.
Ontario has more than 11,700 condominium corporations housing over 800,000 units, and 2,500 fully-licensed managers of which an estimated 300 do not manage specific buildings. In Toronto, the vast majority of new housing is in high-rise condominium buildings. With 5.3 buildings per licensed manager, and excluding those that are self-managed, this has created a shortage of condominium managers.
There are many reasons for this shortage. One is the recent requirement that condominium managers be licensed. Another may be salaries paid by some condominium corporations. The average annual salary for condominium managers in Toronto, as reported by Payscale, is $61,318. Some feel this is inadequate to attract the volume and quality of condominium managers currently required.
The problem is likely to get worse. Many managers, those who are more qualified, are nearing retirement. The pool of newly licensed managers is insufficient to replace them.
More experienced managers have skills in the areas of budgeting, mechanical systems, technology and interpersonal dealings. They may have advanced degrees in business, engineering or other areas, particularly those choosing condominium management as a second career.
Perspective of the condo board
Condo boards are under pressure to keep costs down. One way to do this is paying less for condominium management.
Condo boards are under pressure to keep costs down and avoid unnecessary increases in condo fees. One way to do this is paying less for condominium management. In this environment, it is difficult to find and retain quality managers. While this may result in more problems and higher costs in some areas, it is generally considered acceptable by those paying lower salaries.
"Better quality and better managed corporations tend to pay more for better condominium management" explains Liron Daniels of Nadlan-Harris Property Management. "They recognize that better management generally produces better results. For condominium corporations this can translate to fewer problems, problems resolved more quickly at lower cost, and more satisfied residents.
"Qualified and experienced condominium managers may be enticed to competing management companies through a combination of higher salary offers, signing bonuses and other incentives," says Greg Fraleigh of Enfield Group. "Communication needs to happen before you receive a letter of resignation. It is important to be open with your management team and establish mutual trust, ensuring appreciation for their work is reflected in both their pay-scale and property portfolio."
Condo boards contribute to the problem
Condominium corporations can be smarter about management of their community. With the right procedures, policies and technology, corporations can enhance productivity of their condominium manager thus allowing themselves to operate with fewer management employees. Many may find they don't require the full-time services of a single condominium manager. It is not uncommon for communities to retain more management than necessary by failing to adopt policies, procedures and technologies that allow their management to operate more productively. The problem can be exacerbated by failing to pay adequately to obtain quality management capable of assisting in adoption of these policies, procedures and technologies.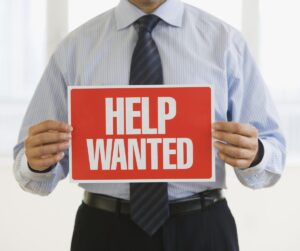 It makes sense to pay more for experienced management with a proven track record. Savings in operational areas should exceed their compensation. Regardless of compensation, the condo board controls productivity and effectiveness of management through systems, policies and procedures they choose to implement.
Improve productivity of your manager
Providing your condominium manager with the proper tools and direction can improve their productivity.
Condo boards should ensure the management office is a place of business. It is not a place to be visited or frequented by residents for non-business purposes. Socialization with residents, including directors, leaves less time to focus on the business of the corporation.
Implement a document management system that stores documents electronically and offers easy access. With paper systems it takes longer to find necessary documents, including contracts and resident records, at the time they are needed.
Implement condo management software and require that management fully utilize it. Many corporations purchase condo management software then fail to direct management in its implementation and utilization. They fail to understand this technology as a management, efficiency and communication tool as well as a reporting system of data relevant in making effective board decisions. The result is that management and residents fail to embrace the technology and cite reasons for its ineffectiveness without consideration of their role in this failure.
Encourage residents to provide an e-mail address to receive electronic communications. Inform them that most information is provided only in this manner.
Eliminate printed notices except when legally required. Require that all management and board communications be transmitted electronically through the system. Time spent printing, delivering and posting notices is eliminated. Residents read notices if they choose to do so and at their convenience.
Encourage residents to submit service requests through the system. Benefits of doing so include faster response, history of actions taken in addressing their requests, and status updates.
Direct management to address electronic service requests ahead of those submitted verbally or in print.
Find Vendors in these Related Categories