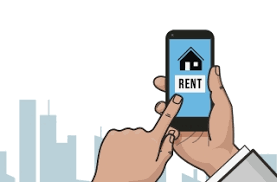 September 2019
Municipal jurisdictions across Canada have taken different approaches to short-term leasing.
Some jurisdictions embrace short-term leasing and have few or no restrictions.  Other jurisdictions impose fees on those who legally allow short-term leasing, and fines to those who illegally allow short-term leasing in contravention of municipal by-laws.
In Vancouver only a licensed hotel or bed-and-breakfast can legally rent a property for less than 30 days.
Montreal tenants who charge a fee for short-term rental have changed the intended use of a property from residential to commercial.  This is grounds for eviction under Quebec's Civil Code.  More than a dozen landlords have obtained eviction orders against tenants subletting suites for short-term rental.  Within Quebec, anyone renting space to a tourist for a period of 31 days or less requires a classification certificate from l'Industrie touristique du Quebec.
Within municipalities where short-term rentals are allowed in residential properties, condo corporations may have different rules in their governing documents.  In condo corporations where short-term rentals are allowed, individual lease agreements may impose limitations.  Residential insurance policies may have restrictions relating to short-term rentals.
Toronto has yet to declare its approach to short-term rentals.
Find Vendors in these Related Categories