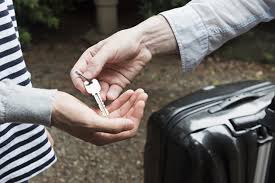 January 2014
Condo corporations must balance the interests of condo owners with those of renters. The reality is that condo owners who choose to make their unit(s) available to renters can become a source of conflict. Short term rentals can exacerbate the problem.
With Toronto being a major tourist destination and business centre, and with many condominium units owned but vacant, there is a good and growing possibility that condos can also be made available as short-term rentals for tourists or executive suites for corporate travellers. Some website services exist to facilitate the vacation rental of condominiums.
Allowing short term rentals can change the nature of a building. While specific owners may have an interest in this use of a unit, it is usually not in the best interest of other owners or the condominium corporation.
Transient guests are not aware of condominium rules nor do they have a vested interest in following these rules. They have no interest in the long term upkeep, maintenance or repair of the building. Amenities are intended for the use of owners and socialization. Short term guests deter owners from using these amenities when strangers are in the rooms.
Transient guests are a security risk. They, and their guests, are unknown to others in the building and can make owners feel uncomfortable.
Many condominiums prohibit short term condo rentals by having minimum rental periods of six or twelve months. Condominium units are intended to serve as private single-family residences and this rule supports that intent.
Find Vendors in these Related Categories