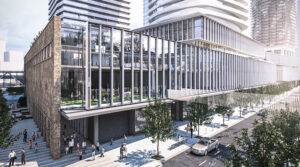 August 2023
Toronto will soon have its first school in a high-rise condominium building.
An elementary school is planned for the third floor of a soon-to-be-built waterfront condo building on Lakeshore Blvd. E., east of Yonge St.  In a first for the Toronto District School Board, they will not own the land and will be renting space.  This is Canada's first elementary school to be located in high-density mixed-use development.  A child-care centre is planned for the second floor.
Toronto has struggled to provide schooling in high-density areas.  Children have been unable to attend local schools because of a persistent shortage of space while older schools struggle with low enrollment.  Land was either unavailable or too expensive in high-density areas.  The most affected areas include Yonge-Eglinton, Yonge-Sheppard and the waterfront.
With so many families living in condominiums and high-density urban communities, this approach is long overdue.  Renting space allows schools to be built where there is demand.  They can expand or close down as needed.  Space can be repurposed rather than sitting unused as a community ages.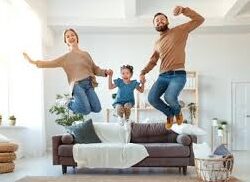 The school will have access to nearly 2.5 acres of space in the development where children can play.
Find Vendors in these Related Categories