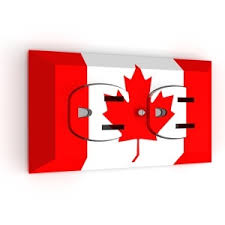 September 2020
Save on Energy is a provincial program to aid in using energy wisely.  High-rise communities seeking to identify and implement building-wide energy saving initiatives can receive incentives of up to 50 percent of project costs.
Some of the more effective energy saving initiatives for high-rise and condominium communities:
Lighting – One of the easiest upgrades. Lighting accounts for over half of all energy-efficient projects in multi-unit residential buildings involved in Save on Energy programs.  Projects may involve light sensors or motion sensors; outdoor or parking area lighting; or upgrading of interior overhead and wall-mounted lighting.  The most common upgrade is to LED lighting.
Heating, Ventilation and Air Conditioning (HVAC).  HVAC can account for over half of all energy consumption in a multi-residential building. High efficiency HVAC systems offer substantial savings that can reach 50 percent.
Building Automation Systems – Most often overlooked and can offer the greatest savings. Better management of a building's temperature and internal equipment operations impact on savings and comfort.
In-Suite Metering. When electricity consumption in each unit is individually measured and billed, electricity usage can drop by up to 30 percent.  About 35 percent of investments in energy conservation include in-suite metering.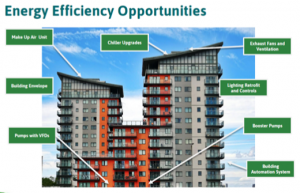 ---

Apply for your Save on Energy incentive
TODAY
Any proven energy saving technology can qualify for an incentive.  Projects must be for building-wide initiatives.  In-suite projects are unlikely to qualify unless they include all units.
Applications must be submitted and approved by December 31, 2020.  Projects must have commenced by this date.  Applications must be submitted prior to making any binding commitments.
Energy use must be measured and verified to confirm incentive amounts.
For more information contact Save on Energy at www.saveonenergy.ca,  send an e-mail to gtaoutreachservices@retrofitprogram.ca or call 877-247-1095.
---
With energy expenditures being the largest item in a condominium corporation budget, savings add up quickly.  A 20 percent reduction in energy costs can reduce condo fees by five percent or more.  When working with Save on Energy, they ensure promised savings are actually delivered.  When incentives are added to the reserve fund, this protects owners against higher costs in other areas.
Save on Energy programs are available to businesses including condominium corporations and multi-family buildings. Savings can be used to reduce annual energy costs and manage maintenance fees.
Select Save on Energy project costs, incentives and annual savings.