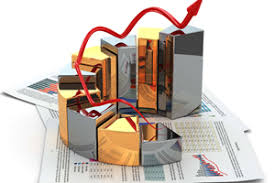 August 2020
For the past ten years there has been a high degree of rate stability in the insurance industry.  This period appears to be coming to an end.  Premiums are increasing along with deductibles.  Policies that incur overall losses are not being renewed or, if renewed, subject to changes in premium, coverage and deductible.
Changes are the result of numerous factors.
Weather
A changing environment is resulting in more frequent and severe weather events.  These are causing more damage, and more claims for larger amounts of money.
Consumer Attitude to Liability
There is an attitude among some that, if anything happens, it is acceptable to go after the insurance carrier for money.  Trip on the way out of an elevator.  Rather than accept liability for not paying attention some see opportunity in claiming the elevator was not level with the floor.  There may be a lawsuit or the insurance carrier may choose to settle for economic reasons.  Since the cost of insurance for the corporation is paid by condo owners, monthly condo fees increase.
Liability Transfer
One approach used by insurance companies to keep premiums stable is to increase the deductible.  A deductible is a specified amount of money the insured must pay before an insurance company will pay a claim.  A higher deductible means more money must be paid by the corporation or its owners when a claim is made.  Condo fees may increase to cover this higher deductible.  Personal homeowner insurance premiums may also increase when policies include coverage for this higher deductible.
A water leak, perhaps from a faulty dishwasher, may cause damage to a unit.  Units below and common areas may also be affected as water travels downward.  A higher deductible for the corporation means they must pay more to repair common area damage.  Furthermore, each affected unit will have to make a claim on their homeowner's policy with fewer opportunities to rely on the corporation policy.
This transfer of liability keeps premiums lower for the corporation policy.  Liability has been shifted to the corporation and owners/residents.
Undervaluation of Properties
Undervaluation offers a way to reduce insurance premiums while maintaining coverage.  Carriers are insisting on more accurate insurable values to ensure properties can be rebuilt should major damage occur.  Higher valuations require higher premiums.
Improved building maintenance, fewer claims and lower claim amounts all help to keep insurance costs down.  Insurance companies may monitor the frequency of emergency repairs and breakdowns.  Repair damage as it occurs.  Don't postpone regular or preventative maintenance.  Fewer problems helps maintain lower premiums.
Find Vendors in these Related Categories