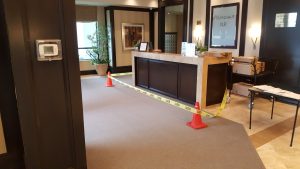 Corporations do not have authority to screen visitors for possible infection without government directive.  Visitors have no obligation to disclose that information.  Visitors can be informed of public health protocols with signage, and asked to ensure they meet public health guidelines before entering the property.
Sensible Restrictions
Encouraging residents not to invite non-residents into the building
Prohibiting nannies, dog-walkers, tutors and other business service providers from accessing the building
Requiring deliveries, including newspapers, to be left at a concierge desk for resident retrieval
Discouraging large gatherings  by restricting number of guests allowed into a unit or common area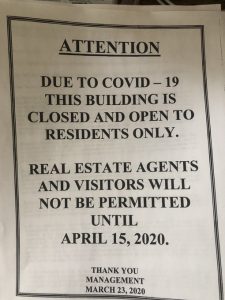 Unreasonable Restrictions
Prohibiting home care workers from visiting their client
Prohibiting family members from visiting an elderly parent
Restrictions such as the accompany example are beyond authority granted to condo boards, is unenforceable and to be avoided.
Find Vendors in these Related Categories