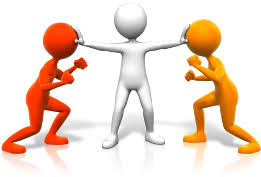 June 2020
In Ontario, the Condominium Act, 1998 requires disputes regarding the condo corporation declaration, by-laws or rules to be filed for mediation and, if necessary, arbitration.  This requirement applies to disputes between condo corporations and owners.  However, even for disputes that are not mandated to go to mediation and arbitration – such as those involving tenants, condominium managers or builders, or an oppression application (by which an applicant claims to have been treated oppressively, or that their interests have been unduly prejudiced or unfairly disregarded) – mediation and/or arbitration may be attractive alternatives to proceeding in court.
Court proceedings typically are expensive and time-consuming.  They occur in public, and can take months or years to run their course.  Though parties do not pay a judge to resolve the dispute, the costs of taking a court proceeding through to a final hearing or trial can be prohibitive, particularly if one or more parties have retained legal counsel.  For these reasons, people are increasingly turning to forms of alternative dispute resolution instead of going to court.

Recognizing this, the Condominium Authority of Ontario (CAO) established the Condominium Authority Tribunal (CAT), a specialized tribunal offering a formal dispute resolution process outside of the court system for certain condominium-related disputes.  The CAT process involves several stages, including negotiation, mediation, and, if required, a binding decision by the CAT.  However, the CAT does not replace other methods of dispute resolution, and like the court process, it has its own shortcomings.  Its jurisdiction is limited, such that many disputes are not eligible to be resolved by the CAT.  The tribunal currently is hearing only disputes about records issues.  Additionally, the CAT's procedural rules can have unbalanced effects on the parties; for example, the tribunal will not order a party to pay another party's legal fees, even if one party is substantially successful in the dispute, absent exceptional reasons.  For further discussion on this, see our earlier article CAT Continues to Cost Condo Owners in the Condo Archives.  As a result, other forms of dispute resolution may be more practical to resolve a condo-related dispute.
There are several forms of alternative dispute resolution, or ADR, which are widely accepted as alternatives to court.  One form, mediation, is an effort by both sides to arrive at an agreement, with assistance from an independent facilitator agreed to by both sides.  It occurs in a private forum, and parties may agree to keep any mediated resolution confidential.  Typically, a mediator will point out the strengths and weaknesses in both sides' positions and try to push both parties to reach a mutually acceptable solution.  Mediations can take hours or days, depending on the nature of the dispute.  Mediation can be an effective means of resolving disputes in a condo community, where the parties involved likely will continue to live in the same community after the dispute is resolved.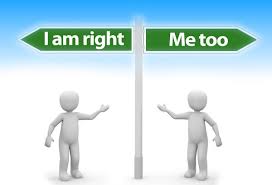 Arbitration is another popular form of ADR.  An arbitration is conducted by an independent arbitrator agreed to by the parties, who will review evidence, hear the parties' respective positions, and issue a legally binding ruling.  "Condo disputes are well-suited to arbitration, which is conducted on the basis of the parties' agreement," says Rebecca Shoom, a litigation and dispute resolution lawyer at Lerners LLP in Toronto.  "As a result, while some arbitrations look substantially similar to court proceedings, parties have the ability to tailor the process to the needs of the particular dispute.  This flexibility means that arbitrations can be much more efficient, and ultimately more cost-effective, than court proceedings, making them attractive for a variety of condo-related disputes.  This is particularly so right now, when court operations are limited due to the global pandemic – arbitrations are able to proceed virtually and without delay."  An arbitration may run its course in a matter of weeks or months, and the parties can agree to keep the arbitration private and confidential.
Find Vendors in these Related Categories