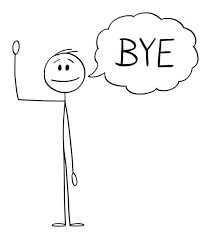 February 2023
With the typical condominium manager remaining in place for only a few years, most communities must deal with the eventuality of interim and new management. When this time comes it is important to 1) keep things running until a new condominium manager is hired, and 2) hire a new condominium manager.
Most management contracts include a sixty-day termination clause intended to allow the condo board time to employ a new manager or management company. It can be preferable to terminate immediately and pay the sixty-day termination requirement.
Until such time as a new manager has been hired, the board may take on certain responsibilities. After a new manager has started working it will take time to figure things out while addressing a backlog of service requests, maintenance requirements and other matters.
Transition works best in communities prepared for this eventuality.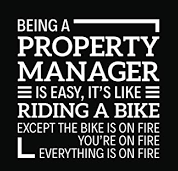 One day the condominium manager will not be in the office. They may have called in sick or been injured. They may have received a better job offer or been terminated by the condo board.
That first day and moving forward regular activities will continue. Things will break down and need to be repaired. Residents will submit service requests. There will likely be an outstanding list of unresolved building maintenance issues and service requests. Contractors will have been scheduled for cleaning, preventative maintenance, elevator repairs, equipment testing and other activities. Problems will come up and need to be addressed.
Someone will need to maintain operations. That individual, an interim manager, director or new hire, will require knowledge of these activities and access to building records inclusive of appointments, calendars, and both resident and vendor details.
If the no-longer-accessible manager was allowed to set up their own systems, nobody may be aware of what needs to be done, what has been scheduled and where to find necessary information. Communications stored in a manager's e-mail account, rather than one controlled by the corporation, may no longer be accessible. This is what happens when a condo board allows things to be done without sufficient oversight.
A proactive condo board establishes policies and procedures in preparation for this eventuality. They ensure operations can continue uninterrupted when someone is no longer available.
Central Filing System
Paper records should be stored in an accessible filing cabinet in an organized manner for immediate access. Older records, those unlikely to be needed, can be stored elsewhere for retrieval if necessary.
Records for current residents and owners, current vendors and active contracts should always be readily accessible.
Contact Records
A list of contacts should be available at any time and reviewed annually. This should include all vendors, service providers, emergency services, and key employees including condominium manager, concierge/security supervisor and superintendent.
Resident and Owner Records
Resident and owner records should always be readily accessible to those with authorized and necessary access to this information. There is no way to anticipate when and what information will be required. Finding that information in minutes, rather than sifting through files dating back years only to end up reporting records as "unavailable" is a sign of poor management.
Role of Condo Management Software
Active use of condo management software simplifies any transition. It allows any new or interim manager to maintain operations, address active issues, and handle new concerns as they come up. Ensuring all communications, service requests and scheduling are recorded in the application provides virtually all the information any new or interim manager needs to sustain operations.
Condo management software can provide immediate access to records on current and prior tenants of any unit along with all service, maintenance and communications that have occurred. Any new or interim manager has access to the same information as the departing manager. Unresolved service requests submitted electronically are easily identified and addressed. Scheduled activities shown on the calendar include both historical and ongoing.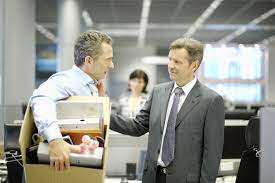 Condo boards that have prepared for the transition to new management find it can occur seamlessly and without disruption.
Find Vendors in these Related Categories