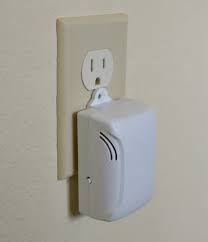 December 2018
Condo disputes over noise are now easier for condo management to identify. This should help de-escalate one of the more frequent complaints of condo living.
NoiseAware is an affordable device that plugs into a wall and converts noise into measureable data.
The unit measures noise levels inside a condo suite. It is pre-programmed to detect when a noise level is breached for a prescribed amount of time. NoiseAware can send a mobile phone alert to a condo owner, condominium manager or any designated individual. It allows a condo owner to monitor noise level when a suite is being used by tenants.
Converting noise to data allows it to be presented in a time-stamped graph of noise levels that can serve as evidence when noise disputes arise. NoiseAware comes with five noise-alert thresholds. A middle setting requires the threshold to be exceeded for three minutes which would detect and record loud music but not a door closing loudly.
NoiseAware is about the size of a Glade air freshener plug in. Annual subscriptions, which include the NoiseAware unit, are $149.
Find Vendors in these Related Categories