May 2017
A regular facility walk-through is the only way to ensure common areas of your condo property are being properly maintained.
While consultants and contractors may periodically visit and undertake some sort of review, this is typically for a specific purpose. A regularly scheduled walk-through remains the most effective way to review many aspects of condo property management that keep a property operating smoothly and at minimal cost.
Regular weekly general inspections are recommended depending on the property. A monthly walk-through of all areas of the property is advisable to catch items before they become problems. While this task is typically the responsibility of the condominium manager, it is best if two or more conduct the walk-through. Ideally, involved individuals should include the condominium manager and superintendent. Each individual views the property from a different perspective and is likely to identify issues missed by the other. A separate and more limited walk-through by the condominium manager and a director or resident can provide a resident or owner perspective on areas accessible to residents and guests.
A well maintained building tends to have more satisfied owners and residents. It shows better and maintains its value better than comparable buildings that are not properly maintained.
Toronto Condo News worked with condo community vendors and service providers to develop this Preventative Maintenance Checklist of items to consider and view during a typical property walk-through for condominium corporations. Identified issues and problems should be documented and addressed. When appropriate contractors, consultants or engineers may need to be consulted and possibly contracted to undertake repairs.
Toronto Condo News would like to acknowledge the following companies which contributed to the development of this Preventative Maintenance Checklist: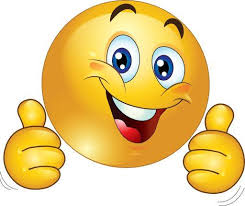 Brady and Seidner (Plumbing & Heating Services)
Brown and Beattie (Engineering)
CCI Group (Engineering)
Criterium-Jansen Engineers (Engineering)
Garden City Groundskeeping Services (Landscaping)
M & E Engineering (Engineering)
Rooney, Irving and Associates (Elevator Consultants)
SDA Building Services (Property Maintenance & Janitorial)
Summa Property Management (Property Management)
Without their assistance this Preventative Maintenance Checklist would not have been possible.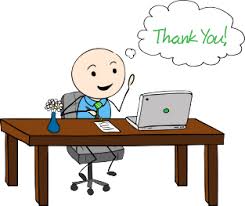 Aesthetics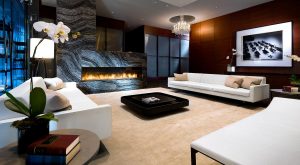 Check furniture and window coverings for proper placement, damage and cleanliness
Check carpets for staining or damage
Identify peeling or damaged wallpaper
Check suite doors for damage
Lights should be functional
Elevator cabs should be clean and undamaged
Overall cleanliness
Plants watered
Trash receptacles properly covered and trash collected
No personal items in halls or parking areas
Roofs, Terraces and Balconies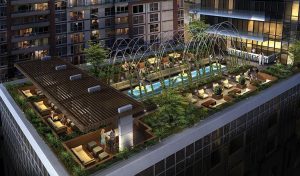 Vegetation growth which could damage waterproofing or clog drains
Loose sheet metal at edges
Loose asphalt shingles or flashings which could be torn off during high winds leading to damage, personal injury or leaks
Loose balcony guard rails or dividers between balconies which could be a safety hazard
Cracked or loose concrete at balcony edges which is a safety hazard if concrete pieces fall
Tables, chairs or planters that are directly against a balcony guard rail may be a climbing hazard
Poorly distributed ballast, which helps protect roofing membrane and/or protect against wind uplift
Loose or exposed insulation on flat roofs
Pitch boxes or pans that require topping off with waterproofing material
Eavestroughs, Windows and Walls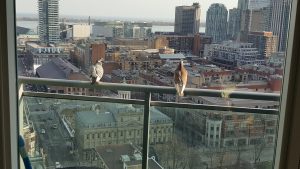 Hanging icicles or ice accumulation which may indicate insulation and/or ventilation problems, clogged eavestroughs or a safety hazard
Overflowing eavestroughs which may result in wall/roof leakage or soggy areas at-grade
Moisture on walls below eavestroughs or window sills which may indicate missing or improper flashings that can lead to erosion, freeze–thaw damage or leakage
Loose or missing siding, flashing or trim which could promote leakage or be a safety hazard
Cracks or holes in cladding, or dislodged or loose bricks, which could promote leakage or infestation
Cracked concrete walls, slabs or columns which may be a sign of structure distress or leakage
"Fogging" of window glazing which indicate failed seals
Ground Level, Hallways, Stairwells, Underground Parking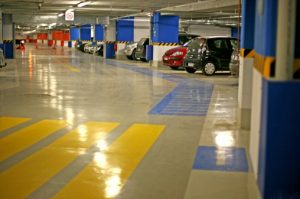 Cracked, peeling or loose waterproofing membrane which could cause leakage through the concrete slab, corrosion of steel reinforcing and damage to parked vehicles
Leakage at expansion joints which may signify or promote deterioration of the concrete slab
Spalling or loosening concrete indicating potential structural concerns, and that could fall without warning causing damage to vehicles or personal injury
Non-functional garage exhaust fans
Garage exhaust fans not working during rush hour periods may indicate improper calibration of carbon monoxide detectors
Dark areas at parking stalls, stairs or hallways are a safety hazard
Loose or improperly placed floor drain covers are a safety hazard
Elevator Cabs
Interiors reasonably clean
No obvious lose display boards, handrails and similar
Indicator lights including push buttons and floor displays not burned out
Landing accurately at floor level without creating a tripping hazard
Movement and door reasonably smooth and quiet
Current on safety maintenance and log updated
Ground Level – Outdoors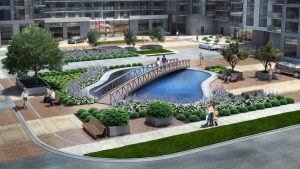 Ponding water near drains a day after rain may signify a blocked drain or plumbing and promote leakage, plant growth and other problems
Ponded water on paving or on grade may indicate blocked drains, inadequate drainage or the need to re-slope the area – May lead to freeze–thaw damage, leakage near building walls or infestation
Settlement, cracking, heaving or deterioration of asphalt, paving stones or sidewalks which can be a hazard and allow water to flow beneath paving possibly damaging the underlying support fill
Soil erosion or ice build-up at downspouts which may signify improper sloping, promote ponding and lead to soggy grade or ice slip/fall hazards
Overgrown plant material near signs, fire hydrants, vents or elsewhere on the property
Plant material growing into vents or downspouts
Interrupted sight lines to hydrants or fire routes
Overgrown landscaping which may be a hiding place for individuals intent on mischief or damage
Corrosion or loud buzzing at electrical transformers which may be a sign of electrical issues
Corrosion or cracking at light poles which may be a sign of aging or fatigue
Fire, Life Safety & Mechanical Systems
Debris, garbage or storage of combustible items in a fire exit or service room are a fire and safety hazard
Obstructed fire sprinkler heads may limit the effectiveness of fire suppression systems
Improperly mounted fire extinguishers may limit the effectiveness of fire suppression systems
Fire doors that are damaged, don't close/latch properly, or forced open are a danger during a fire emergency – remove door wedges near doors
Gaps or voids around pipes or ducts penetrating a fire-rated wall may promote the spreading of a fire or allow water to leave a mechanical room and flood adjacent floors
Emergency lights or exits signs not fully visible or not working are a safety hazard during fire, power outage, evacuation or other emergency situations
Unusual noises from pumps, valves, boilers or ventilation fans may signify leaks, equipment damage or operational problems
Water leaks below equipment
Unusual smells may signify a natural gas leak, chemical spill or fire/safety hazard
Dirty air filters in supply fans reduce both equipment efficiency and air quality
Visually inspect boilers, hot water heaters, hot water safety devices and hot water storage tanks – review preventive maintenance inspection & cleaning reports submitted by contractors for maintenance recommendations
Visual inspection of cooling towers and chillers – review preventative maintenance inspection and cleaning reports, and chemical treatment program modifications or adjustments
Personal items or building supplies should not be stored in mechanical and electrical service rooms
Water supply shut-off valves should be closed and opened annually for smooth operation – look for corrosion and/or leaking while open or closed – replace leaking or faulty shut-offs