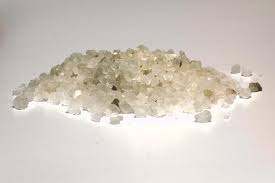 December 2018
A shortage of rock salt this winter may mean more ice and snow to deal with on condo properties. Having a snow clearing contract with a service maintaining adequate reserves of rock salt could be more important than in past years.
De-icing products can be the best way to melt ice and snow, and prevent slippery areas that form on pavement in winter. Rock salt is the most commonly used product for this purpose.
Flooding and a strike at mines producing rock salt have created a shortage affecting availability this winter. This is on top of a local shortage resulting from a late winter storm earlier in the year.
To avoid having a shortage of de-icing product this winter, condo corporations may want to purchase and store up to a skid of bagged salt and other de-icing product to be used for clearing walking and driving areas while waiting for snow removal contractors to provide contracted services.
Condo budgets are likely to be impacted by this shortage. Available rock salt through contractors may cost an additional $30 per ton with up to ten tons per month required for some properties. Alternative products, should they be obtainable, are likely to be more expensive. Supplies of rock salt could be depleted before winter ends.
Find Vendors in these Related Categories