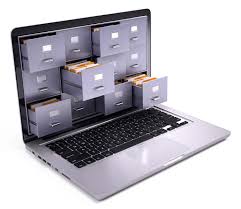 March 2020
Condo management requires an enormous amount of documentation.  Managing resident and board communications, and those relating to dozens or hundreds of vendors, is a daunting task even for the best of managers.  When an issue arises, finding that one necessary document can be a nearly impossible task taking many hours.
Condominium managers spend much of their day creating, distributing, collecting and processing documents.  They may be internal communications for or by residents, invoices, insurance information, contractor documents, approvals, sign-offs, or legal material.  Document management can keep a manager tied to their desk working as an administrator.  This keeps them from other tasks of greater importance.  Freeing the manager, and other administrators, from their desk so they can work more closely with residents, directors and committees is a worthy goal that improves all aspects of condo operations while saving money.
Digitizing paper is the solution.  It frees up manpower, improves response time and increases efficiency.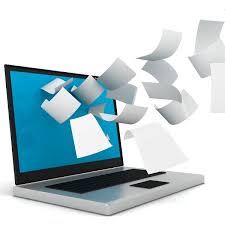 At its most basic level digitization requires a scanner attached to a computer.  Convert each paper document to a digital format and organize in electronic folders by suite, vendor and other criteria.  Use descriptive keywords when creating filenames and folder names so they come up using the search feature on your computer.  Electronic document searches can take seconds or minutes rather than the hours it may take to find documents stored in filing cabinets, boxes or storage areas.
A more sophisticated scanning system, such as those provided by Fujitsu Canada, will extract from each document searchable keywords as it is scanned thus minimizing data entry.  This results in a more robust system requiring less management time to save, catalog and find documents.
An integral part of any digital solution is condo management software which allows for digital transfer, storage and access of all communications between management, directors and residents.  Documents can be sent to one or all residents at the push of a key.  Communications from and to residents are automatically stored for easy access.  Lists are automatically created for daily maintenance tasks based on electronic service requests submitted by residents.  Updates are sent to residents and reminders available to management.
Hours of work searching for and distributing documents is thus reduced to seconds.  Printing, distribution and mailing costs are virtually eliminated.
Condominium management is getting more complex.  Demands are increasing as condo communities grow and develop.  Digitization of paper documents and digital communications is the solution to keeping up with these demands and maintaining timely communications.  Distributing and access to information faster, reducing costs and errors, and letting machines do more work allows condominium managers and condo directors to focus more intently on serving residents.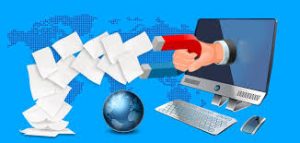 Find Vendors in these Related Categories