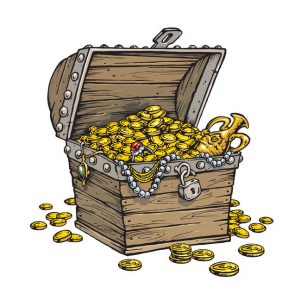 December 2019
The popularity of online shopping has not come without snags, one of which has been porch pirates.
There is a growing "business" around following delivery trucks and retrieving delivered packages before they are retrieved.  Delivery companies and police have been working to find ways to combat package theft.
In San Jose, police caught porch pirates dumping Amazon packaging from at least ten victims.
Some purchasers are having packages delivered to their workplace.  Amazon has arranged for lock boxes in locations that include Whole Foods Market stores, grocery stores and other retail locations.  United Parcel Service (UPS), Federal Express and the Postal Service offer programs allowing package pickup at secure locations or self-service lockers.  Amazon offers a service allowing their delivery personnel to open an electronic lock at the home to drop packages inside.  Some police departments have sought to bait thieves by leaving packages with GPS tracking outside homes.  None of these solutions is ideal and comes with additional costs ultimately paid by consumers.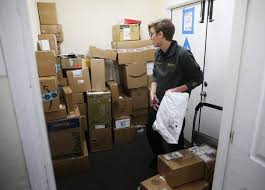 High-rise condo dwellers with a concierge and/or secure location for packages, less accessible to individuals' intent on theft, offer only a partial solution.  Delivery systems may show "lost" packages as delivered.  A mountain of packages in storage and open areas is a costly problem.  With internal "package handling" costs estimated at $20,000 to $50,000 per year, there are benefits in implementing a solution that reduces the number of times a package has to be handled, and eliminates management or concierge involvement.
Some communities feel the solution is to separate themselves from delivery of packages.  Some refuse deliveries or require they be delivered to a resident's door.  Carriers may resort to leaving a notice on mailboxes requiring residents to call to arrange delivery.  Stickers frequently fall off or disappear.  While this may address certain community concerns it fails to accommodate the interests of residents.
A more complete solution reflecting the needs of communities and individuals is to establish secure lockers, such as offered by Snaile Canada, where packages can be delivered and retrieved without involving concierge/security.  Concierge staff and building management, once relieved of the responsibility to accept, store and retrieve packages for residents, and inform when packages have arrived, are better able to focus on the duties for which they are hired.