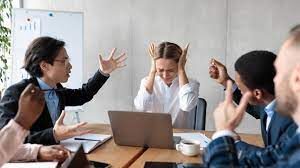 October 2022
Board meetings are generally restricted to board members for motions, deliberating and making decisions (voting).  Individuals, including owners or residents, may be asked to attend a portion of the meeting to offer information the board feels may be relevant to a matter they intend to discuss.
An agenda ensures important business items are discussed and voted upon.  Board members, being made aware of what is to be discussed, are expected to be prepared for the meeting's business and to vote on relevant matters.
Residents and owners may be allowed to attend and quietly observe board meetings.  If time is set aside for comments or questions by residents and owners, it is typically at the beginning of the meeting and limited to no more than a few minutes.  Residents and owners have no authority to propose a motion for consideration.
The Annual General Meeting (AGM) is where owners more fully participate in condo governance by casting votes on major agenda items such as election of directors.  Having items possibly added to the AGM agenda is a separate process that takes place prior to the meeting.
Find Vendors in these Related Categories