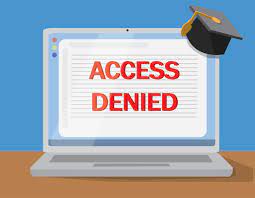 November 2023
We live in a world where e-mail is often the primary form of communication.  This is a reality that has recently been partially acknowledged with revisions to the Condo Act which took effect on October 1, 2023
Condominium corporations no longer require extensive measures to communicate with residents in an electronic manner that is accepted throughout our society.  It was initially thought that owners finally had a reasonable way to obtain e-mail addresses so that they can communicate with their neighbours and fellow owners which has since been found to be incorrect.
Owners and mortgagees are no longer required to submit an Agreement to Receive Electronic Notices before a condominium corporation can send them e-mail communication.  Providing an e-mail address to the condominium corporation through other communications is sufficient authorization.  Those desiring paper communication will be required to make a specific request.
Along with this change, the Record of Owners and Mortgagees has been updated to include e-mail addresses for delivering documents.  This interpretation was based on regulation 12.6.1 subsection 1 of Ontario Regulation 4801 which states that the Record of Owners and Mortgagees is to be updated to include e-mail addresses.  This is a core record of the corporation to be provided to owners making a proper records request.
Inexplicably, other legislation grants an exclusion to condominium corporations providing e-mail addresses.  One owner, asking about access to the Record of Owners and Mortgagees inclusive of e-mail addresses was informed that " … if an owner were to request this record they would not be able to obtain this information of other owners email address's" (sic).  In response to an inquiry from Toronto Condo News, the Condominium Authority of Ontario provides clarification.  "There is an exception provision in section 13.11 of O. Reg. 48/01 which notes that owners do not have the right to access the electronic communication address in the record of owners and mortgagees".  Relevant sections of this exception are provided.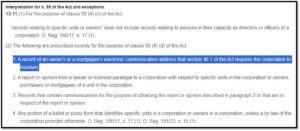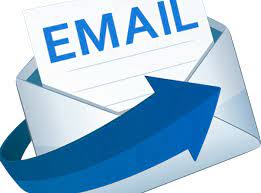 While current legislation makes it easier for condominium corporations to communicate with owners, roadblocks continue to be imposed against owners.  Our Provincial Government continues to impose roadblocks preventing owners from working together to improve their communities.
Find Vendors in these Related Categories