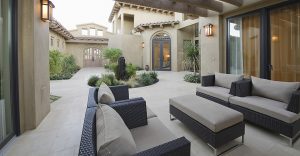 May 2018
Condo living does not require having to give up personal access to outdoor space.  Done properly, condo living offers more outdoor enjoyment and variety than is available elsewhere.
There are numerous ways for a condo corporation and residents to incorporate the outdoors in their home.
Lobbies can be designed to include indoor planting areas that provide year round outdoor growth in an indoor environment.
Roof space can be used to barbecue, eat, sit and relax when outdoor furniture is provided.  Some roof areas may include a hot tub, swimming pool or other activity spaces.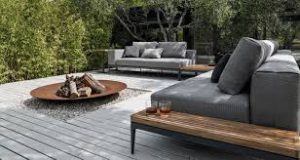 Courtyards can incorporate flowers, shade trees and shrubs.  Barbecues, seating, tables, trellises and other outdoor features can turn this space into a private or public gathering place.  While some may choose to sit and read or converse, others may use the space to barbecue or socialize in larger groups.
Private balconies can include comfortable outdoor flooring, planters and outdoor furniture.
Making the best use of your outdoor space requires landscape and design professionals who can advise on what grows and works best in your courtyard, roof, balcony or other building areas.