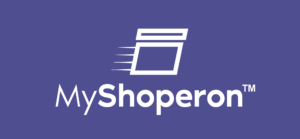 July 2022
One enterprising condo resident applied her skills to help solve a long-standing problem in high-rise communities.
Catherine lives in Downtown Toronto.  Her smallish unit includes a combination living room and dining room.  For transportation she relies on walking or biking.  The TTC and Uber are used to travel longer distances.
Online shopping is an essential convenience for Catherine.  Her building imposes restrictive package receiving rules, because of growing package volumes, making it difficult to obtain purchased items.  One day she helped her neighbour, unable to receive a large parcel being delivered, by accepting it on her behalf.  MyShoperon was born.  The idea was to facilitate neighbours helping neighbours for package receiving.
During COVID the package situation worsened as people bought more online – clothing, food, furniture, toilet paper, soap, shampoo, pet food and even Peloton bikes.  Her building, and many others, were inundated with delivered packages on floors, on the concierge desk and in lobbies.  All were waiting for retrieval by residents and could easily be stolen.  The situation was a mess!
MyShoperon was supported by real estate developers and property management companies, and even a global transportation and logistics company, seeking a practical solution to the problem of parcel receiving.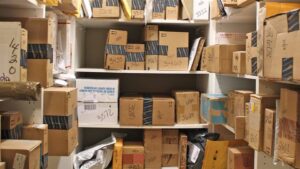 Package delivery is viewed differently among those who reside in, manage and are employed by high-rise communities.  Residents consider secure package delivery to be an essential service and possibly the only way to obtain their purchased items.  Management, including directors, look at package receiving as a nonessential service they have no obligation to provide or manage.  They can be reluctant to spend time to understand the problem, invest time and resources, and deliver an effective solution.  From a management perspective, the obligation and cost to deliver packages resides with UPS, Federal Express, Canada Post, Amazon and those selling products to building residents.  Some condo directors don't reside in their building, have no awareness of the problems posed to residents, and are reluctant to invest in any type of solution.  Among the condo board and management, any solution that doesn't integrate with their chosen condo management software or apps does not warrant consideration.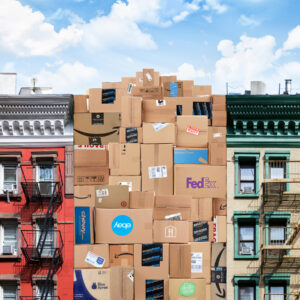 To relax from the stressful business challenges of MyShoperon, Catherine cooks for family and friends.  She created a spicy and flavourful chili oil sauce and CC Sauce was born. She promoted her product locally throughout Cityplace, Fort York and  Liberty Village.  In the first year, Catherine sold thousands of jars and hundreds of sample boxes while working from home and expanding to six products.  Customers have become CC Sauce ambassadors that introduce CC Sauce to friends, family, neighbours and colleagues.
Despite the worsening problem of parcel deliveries, MyShoperon is currently on hold so that Catherine can focus on the success of CC Sauce.  CC Sauce is gluten free, keto and vegan friendly, and doesn't contain salt, sugar, MSG or soy.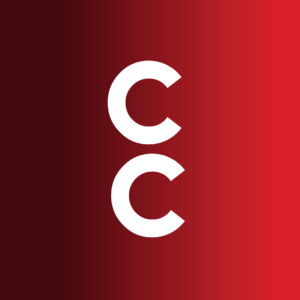 To learn more about CC Sauce or to order, go to CCSpicy.com or e-mail Catherine directly at AskCC@CCSpicy.com,