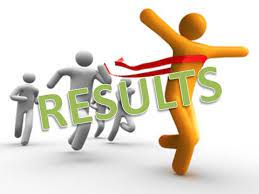 October 2022
There are more technology options for boards and condominium managers to work with than ever before. From phone apps to integrated systems, there are solutions for managing service requests, communications, dissemination and sharing of information, package delivery, management of amenities, service requests, security, parking management and financial management.
Avoid the trap of seeking the best or most current technology. Focus on those most likely to be used and maintained.
The need for technology solutions is beyond dispute. Imagine hand-writing every communication, delivering to each door and mailing to owners on vacation or residing elsewhere. The amount of verbal communication occurring in a high-rise building would make it nearly impossible to handle the scope of management obligations without additional staffing. It would not be possible to maintain complete documentation of everything going on, and to access this information when issues arise. Condo living as we know it would likely be diminished and possibly impractical.
Expansion of technology into our lives is happening faster, and comes in all shapes and sizes. Mobile phones are integrated to handle virtually anything required of a computer ten years ago. There are specialized apps for virtually anything you want to do. For communities there are inexpensive, sometimes free, programs available. Among the drawbacks of these free apps and programs are their limited features and lack of integration.
Another is upgrades and enhancements that are infrequent, perhaps nonexistent, when the original application is found to be flawed, too restrictive, or lacking in necessary functionality. This makes it impractical to cobble together a functional solution without taking a more integrated approach. Finally, free or low-cost applications require another way to make money. This usually turns out to be some combination of lack of control or access to information in the system, inferior reporting or printing options, or use of entered information for other purposes.
Today's condo management software offers an effective solution. It functions like an ecosystem offering a full complement of necessary features including management of service requests, package and parking management, resident communication and delivery of information without generating paper. Booking amenities, providing direction to security about guests, and communicating with management is handled electronically with records maintained should they be required in the future. Comprehensive reporting, search and analytic tools are included. Depending on the product there may be differences in more advanced or specialized features. Some applications, for example, simplify package receiving by having the concierge scan the tracking bar code on each package with their smartphone. This connects to the resident list and automatically delivers an electronic notification by text or e-mail. A process taking minutes can be reduced to seconds. Magnify this by hundreds of packages daily and savings are substantial.
Other technologies complement the core functions of condo management software. This may include handling of work orders or accounting. Payment systems allow fees to be paid electronically saving management time while eliminating risk of retaining, using and inadvertently disclosing personal account information. Another technology facilitates communication to residents via e-mail, text and recordings via telephone complete with an opt-out option. Residents provide their contact information and are obligated to update it to continue receiving communication. Those failing to provide updates or choosing to opt out become responsible for not receiving communications. Risk of contact information misuse or disclosure is eliminated since users provide information direct to the system without involving management.
Implementation and Effectiveness
Effectiveness of these systems is affected by board support. A common cause of failure for any technology is lack of use. A board may choose not to use a system while not requiring that management use systems, encourage resident use and implement available features. The result is a system that is underutilized, fails to deliver results and deemed a failure.
Working with a single application makes it easier to train residents and staff. As more residents use an application, fewer need to visit the management office or concierge desk thus saving time and money. When problems arise, records are more easily accessed saving even more time and money.
There's will always be some residents unable or unwilling to adopt new technology. This is no reason to deprive all residents of access to technology that works for them while reducing expenses. Boards can smooth this transition by offering training sessions while allowing residents to continue the old way with knowledge they will be unable to benefit from enhanced communication and time-saving features.