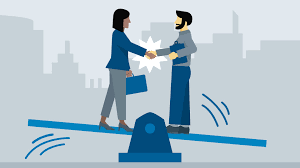 March 2021
Telecommunications for a residential condo building used to mean telephone, and possibly cable, delivered by one of two providers.  Today it can include telephone, television and internet services offered by numerous providers.  All of this makes telecommunication agreements more important, complex and harder to negotiate.
Condominium corporations generally are unable to deny access to a service provider wanting to install equipment to provide service – unless the physical infrastructure is filled.  The cost of this work and equipment is borne by the service provider.
Telecommunication agreements with providers may include preferred building access to sell services or install equipment, fees for use of space and discounted or complimentary services.
Most telecommunication agreements are for a five year period.
Negotiating a Telecommunication Agreement
Some providers may desire access to a building to offer services to residents.  A reasonable accommodation may be allowing a common area table to be set up for a specified period of time with reasonable advance notice.  Negotiated compensation for this access may include free internet for the management office and concierge desk, and Wi-Fi throughout common areas.  Free telephone service may be considered for the management office and concierge desk.
A service provider may desire rooftop antennas to expand coverage throughout the area.  This can be negotiated with a monthly or annual fee being reasonable.
If installed equipment will draw electricity from the building a meter should be installed to measure consumption.  An agreement should require the service provider to pay for the meter, installation and electrical consumption.
The service provider should be held responsible for costs should their equipment or people cause damage to other equipment or common elements inclusive of repairing damage and related legal costs.
Termination options should be part of any agreement.  Renewal is likely automatic so long as a minimum number of residents use the service – perhaps 10 percent.  When this threshold is not achieved the corporation would no longer be obligated to renew the agreement.
Telecommunication agreements do require notice be provided to owners if there is a change to services as stipulated in sections 97(3) and 46 of the Condo Act.
For more information see Condo Life – Internet, Cable and TV Service in the Condo Archives.
Find Vendors in these Related Categories