May 2019
Mobile phones have changed our relationship with telephones.  Rather than sharing a single landline among multiple individuals in a household, each now has a personal phone that travels with them.  It can be used for internet, e-mail, texting, camera and entertainment.
Mobile phones have become a true multi-function device and also our primary communication device.  A U.S. government study shows that more than 50 percent of homes had only cellphone service during the second half of 2016.  Over 39 percent of all households had both landline and cellphone service.  The study of nearly 20,000 households was part of the Centers for Disease Control and Prevention's National Health Interview Survey which tracks landline use.
Contact lists in mobile phones mean we no longer have to memorize or look up telephone numbers which are now stored in our phone.  One unexpected benefit of mobile phones is that telemarketers are less able to reach us.
In Toronto, with its large concentration of high-rise condo buildings and wireless services, the percentage of households utilizing landline services is likely lower than national averages.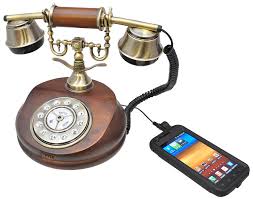 Most condo buildings include an infrastructure of wiring through which they can provide telephone, video and security-related services.  With a majority of households no longer utilizing landline phone services, this infrastructure no longer provides the value it once did.  For this existing infrastructure to be valued as amenities, paid for with condo fees, it needs to integrate with today's mobile phone technology.
One trade group for national telephone companies estimates that fewer than 20 percent of households are now connected through landline telephones.
Households with landline telephone service have particular reasons for retaining this service:
Landline wiring may be necessary for security systems
No cable or wireless options for telephone or television service available in some areas
Landline telephone service may be necessary to qualify for package discounts that reduce the combined cost of wireless phone, television and internet services
More dependable 911 service which may be advisable for those who live alone and have a disability or medical condition
Find Vendors in these Related Categories