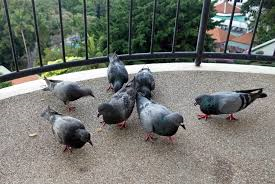 January 2017
Toronto Islands – One of Toronto's best places to see winter wildlife including snowy owl, minks, foxes and various types of birds.
Rouge Park – Home to over 1,700 species of plants and animals including a variety of bird species. There are larger mammals such as deer, foxes and coyotes.
Humber Arboretum and Humber River Walking Trails – The area has over 1,700 species of plants and animals along its six kilometers of walking trails adjacent to the Humber River. Keep your eye out for animal tracks in the snow. This is a preferred spot for winter photos.
Crothers Woods – This 52-hectare area nestled in the middle of the Don River Valley is one of Toronto's hidden gems. The area is home to century-old trees including maple, beech and butternut. Winter bird watchers will find dozens of species including the red-tailed hawk.
Morningside Park – This East Scarborough park is where the salmon run can be seen in the fall. Paved trails are available for joggers and hikers. White-tail deer, foxes, coyotes and rabbits reside in the area.