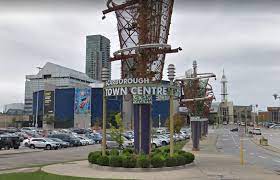 November 2023
All high-rise communities provide homes integrated with some mixture of other indoor and green space that combine to become a community.  Developers are mixing in new features to make that community even more appealing.
Easy access to medical services, groceries and expanded green space are all planned in the future mall as part of the next evolution in high-rise communities.
Malls have been in trouble for years.  Even before Covid, mall stores began to rethink their retail operations.  E-commerce has continued to grow and more work from their suburban home.
Yorkdale and Square One are among those malls preparing for redevelopment.  Some malls will soon be surrounded by high-rise condominium towers and parks.  Others may be destroyed or made smaller.  Malls are likely to include more services, medical offices, entertainment options and fulfilment centres in addition to libraries, schools and community centres.
The 20th century mall was designed as a meeting place where people shopped, purchased music, picked up concert tickets and socialized.  Space for parking to accommodate consumers driving a distance was necessary.  These activities can now be done online and large parking areas are mostly unused.  Foot traffic in malls was down 42 percent in February 2020 compared to a year earlier.  Traditional shopping had changed and established anchor tenants were becoming obsolete.  Then we had the pandemic.  Struggling retailers reached their breaking point.  There was a wave of bankruptcies and restructuring filings that signalled the beginning of the end for retail as we know it.
The 21st century mall is likely to look very different.  A transformation has begun as malls are redesigned to reflect their surrounding community.  For some traditional stores, the physical retail location continues to have value beyond creating more sales.  We are seeing more luxury services, office space, expanded food options and even valet parking.  Large anchor tenants are shrinking their footprint or closing.
The number of businesses offering an e-commerce platform has doubled since the pandemic began and, as of January 2022, around 55 percent report using their stores to fulfill online orders.  This number is expected to increase.  More retailers are likely to use their mall space for picking up online orders at which time they will try to sell other items.  We may see more "dark stores" where spaces are used exclusively for preparing and shipping of online orders.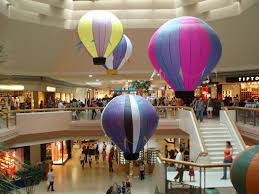 As malls shrink their physical size and decide how to use their excess parking areas, we are seeing large high-rise communities appearing.  Promenade Mall will soon have two high-rise buildings, where Sears was once located, with direct mall access and new retail.  Additional residential towers and a hotel are planned to help fill excess parking space.  Malls are likely to become more community-focused as even more high-rise residential communities are built in their underutilized parking lots and within walking distance.
The golden age of malls has passed.  Their resurrection will depend on meeting the changing wants and needs of local community.
Find Vendors in these Related Categories