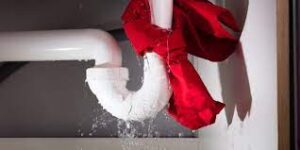 November 2023
One area where high-rise residents should be more diligent than those who reside in single family homes is monitoring and dealing with water leaks.
Easily addressable water leaks can occur at any time.  Some come from leaking appliances, faucets or drains.  The problem may be as simple as a damaged washer or fan coil unit leak.  Appliances or pipes may have exceeded their estimated useful life.  Water leaks may also come from outside or inner walls, and visible by staining or surfaces soft to the touch.  Pinhole leaks are a leading cause of inner wall damage that eventually works its way into units along the water path.
Unlike single family dwellings where only those residing in the home are affected, high-rise water leaks result in greater water damage affecting not only the unit but other units and common areas as water travels down to the lowest level of a building.
Water damage is the leading cause of insurance claims, their volume doubling over a ten-year period ending in 2012.  Overall, 40 percent of insurance claims relate to water damage.  This increases to between 60 and 90 percent for condominiums according to a KMPG study.
Be Proactive
Proactive maintenance requires taking action or measures to prevent water leaks.
For fan coil units, this means regular maintenance…
Fan coil unit drain pans rust which create holes where water leaks out.
Insulation or other debris in the fan coil unit falling and clogging the drain pan, hose or condensation lines.
Units turned off in the winter allow pipes and coils to freeze and burst.
Water valves can crack and leak as risers expand and contract throughout the year.
Monitor under sinks and appliances…
Water pipes or values can crack and leak as they wear out over time.
Replace flexible plastic hoses with metal braided flexible hoses which are more durable.
Water damage can be catastrophic, yet a 2019 Chubb Homeowners Risk Survey found that only 20 percent of homeowners initiated any water-related risk mitigation.  A similar number undertook regular HVAC system inspections.  To avoid this intentional neglect, the damage it causes to other units and costs to the condominium corporation, communities undertake water mitigation activities so all are protected.
Water Sensors
One of the most basic and effective preventative measures is to place water sensors near any location with a water source.  Any sensor detecting water sends an electronic notification to the resident, owner and/or management, allowing problems to be addressed before they escalate and cause more damage to other units and common areas.
Plumbing Audit
Communities can undertake a building-wide plumbing audit.  This is an effective way to prevent water leaks and reduce water use.  The cost of electricity and gas, used in the transport and heating of water in a high-rise building, are likely to decrease.
Best practice is to undertake a plumbing audit every five years.  A contractor visits each suite to identify and repair small leaks.  Toilets, showers, faucets, appliances, walls, ceilings and floors are checked for indications of water or leaks.  Appropriate in-suite upgrades and repairs for owners or residents to consider at additional cost are provided.  The audit typically includes a report on findings and work done.  Management becomes aware of units with issues that could impact on common areas and other suites.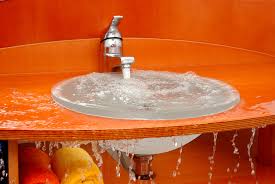 A plumbing audit can result in a 15 to 30 percent decrease in water use plus additional savings in other utilities.  More important, it can reduce the frequency of water problems thereby reducing water damage, repairs, insurance fees and deductibles.
Find Vendors in these Related Categories