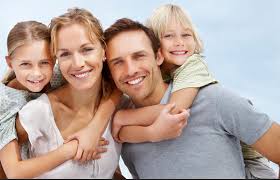 April 2016
Some condo owners purchase property as a way to generate income. This can conflict with the desire of condo owners who purchase their property as a primary residence.
Allowing condo suites to become rooming or boarding houses is a disruption and can result in additional expenditures that must be funded by resident owners.
One way to protect the interests of primary residence owners is to clarify how suites can be used through the declaration.
A recent condo corporation relied on the courts to resolve this highly disruptive problem.
Within the condo corporation many suite owners were seeking to maximize revenue by renting out their suites to students in a nearby university. Nearly 48% of the suites were rented out, This group included the condo corporation president who owned five suites and rented out four of them.
The declaration was clear that "each unit … shall be occupied and used as a private single family residence and for no other purpose…" One of the condo corporation rules stated that "Rooming/boarding houses are prohibited".
Both the declaration and rules were ignored by owners seeking to maximize their revenues with some suites being rented to unrelated tenants.
Disputes resulted in some condo board members resigning, a failed attempt to change the declaration, and open disputes between board members and condo owners. Eventually the dispute went to court after a group of owners demanded that the declaration be enforced.
The decision of the court was that the declaration be enforced. Many of the suites were being used as rooming houses. Also, suites cannot be rented to unrelated and transient tenants for a short period of time. The corporation was obligated to enforce this provision of their declaration.
The judge also ruled that the director who opposed enforcement of the declaration "did not act in good faith in regard to the Board's obligation to enforce the single family residence restriction in the Declaration in a way that took into account the legitimate interests of all unit owners."
Find Vendors in these Related Categories