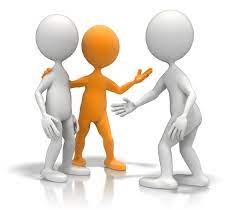 December 2022
For those new to home ownership or considering a transition to condo living, we offer a general introduction.
Prior to purchasing a condominium, buyers receive a Status Certificate.  This comprehensive document provides a snapshot of the condominium corporation and suite including of governing documents explained below.  It summarizes the financial health of the building inclusive of reserve fund (used for major repairs and upgrades), known fee increases and litigation.
There are some house rules.  Unlike a detached home, you don't have the right to undertake any type of renovation.  Flooring should not cause undue noise to transfer beyond your unit.  Certain walls may be unmovable.  The exterior of your suite is not yours to renovate, decorate or utilize in any other way than as a passageway.  There may be restrictions governing rentals.  When it comes to building maintenance, every owner is required to contribute a calculated amount to pay for maintenance, repairs and upgrades to areas beyond your suite.  The amount changes in accordance with an annual budget prepared by an elected board of directors and management.  These rules exist for the safety, comfort and security of all building residents.  Their intent is to maintain a comfortable coexistence.
 Home maintenance is easier and less expensive.  As a high-rise condo owner someone else maintains your roof, outer walls, windows, heating, cooling and water systems.  The condo fees you are mandated to pay is generally less than what it costs to maintain a detached home.  These fees are paid to maintain all common areas including hallways, elevators and amenities which may include an exercise room and other recreation or activity space.
To govern common areas, and protect the rights of all residents, directors are elected.  Together they form a board with authority to make decisions, establish fees and set rules.  These rules may impact on pets, noise, smoking, renovations, use of common areas and other aspects of daily life.  If you want a pet or enjoy smoking, best to seek out a community where these are allowed.
A condo community is comprised of owners, management, and volunteer directors elected by owners.  Directors work together on the condo board.
The condo board is responsible for general operations of the community on behalf of owners.  They make decisions regarding rules, maintenance and finances.  They have authority to enforce compliance including collection of fees.  Authority is provided to them in legislation called the Condo Act (Ontario).  This legislation grants certain rights to boards and owners.  It stipulates when owners have the right to weigh in on certain decisions in the form of a vote and the level of support required.  Governing documents specific to each building include the declaration, by-laws and rules.
The board will usually employ professional management to handle repairs, maintenance, collections, resident concerns and other daily management responsibilities.  Some boards may choose to self-manage.
Some claim condo living is inferior, offers smaller spaces and reduced privacy.  Considering how many have embraced this lifestyle, these claims are unfounded.  While in-suite square footage may be less, every space is usable.  There are no unused basements, cold lower levels to be avoided in winter or hot upper levels to be avoided in summer.  Privacy is unimpacted since your suite is private space inaccessible to others.  Common areas offer conveniences, luxuries and a level of social interaction not available with other forms of housing.
Condo living is popular because it works so well.
Find Vendors in these Related Categories