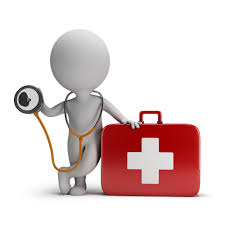 May 2020
Across Canada high-rise communities are dealing with higher insurance premiums and deductibles.  In some areas increases have neared 800 percent.  In Ontario some are calling the insurance issue "a crisis" as a growing number of communities cannot find insurance at any cost.
Many claims are easily avoided and claim amounts can be reduced.  Water leaking from a dishwasher.  A dirty duct filled with grease or one filled with lint from a clothes dryer ignites from excessive heat.  Smoke or fire migrate to other vents and exit in hallways and other suites.  Water accumulation from moisture on windows or behind walls feed growth of mould in vents, ducts and walls.  Pretty soon a minor incident easily avoided causes excessive damage and what should have been unnecessary insurance claims for large amounts of money.  Higher premiums and claim amounts are one way to make those most responsible for these claims pay the cost.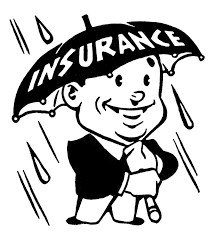 By default, according to the Ontario Condo Act the corporation, through all owners, is responsible to repair a unit after damage.  Barry Herberman of Condominium Insurance Solutions explains how condominium insurance works for the corporation.  "The condominium corporation is required by the Condo Act to secure insurance coverage. If there is a standard unit bylaw, the corporation's obligation to repair a unit after damage may be limited to what is included in the "standard unit".  Each insurance policy has a deductible which varies by policy.  Corporations can, through a bylaw, shift responsibility of paying the deductible to specific owners.  Where an owner is at fault or damage originates in an owner's unit, this protects other owners from assuming this cost."
How Deductibles Work

Your building has a deductible of $100,000. Your bathtub overflows causing damage of $95,000 to your suite, those below and common areas.

Your building does not make an insurance claim to repair damage because the amount is below $100,000.

The owner of the suite causing damage is responsible.  If they do not have insurance covering the deductible they are personally responsible for paying to repair all damage
Buildings most affected are the most expensive for insurance companies.  They tend to have a high number of recent claims while corporations failed to keep up with maintenance and repairs.  The problem appears more acute in Western Canada partially due to severe weather.  Some buildings have been hit with premium increases of 400 percent, to more than $800,000, combined with massive deductibles.  One three-year-old Langley building reports a premium increase from $97,000 to $371,000, and an increased deductible from $5,000 to $250,000.  Some communities are unable to find insurance at any price.  Communities unable to afford or obtain insurance find that banks will not finance mortgages meaning owners are unable to sell.
Contributing factors to rising premiums include higher property values, rising costs for insurers, more severe weather and a growing number of claims.  Less stringent reserve fund requirements and catastrophic weather events in Western Canada have made the problem more severe in those regions.  Communities with claim rates and payouts costing more than paid premiums can anticipate some combination of higher premiums and deductibles, or reduced coverage.  In extreme situations, insurance coverage may become unavailable.
The most dramatic increases appear to be in Alberta and British Columbia.  The Insurance Bureau of Canada (IBC) reports the average condo rate increase being about 35 percent.  Ontario, by comparison, has more stringent regulations requiring owners to pay into a fund – the Reserve Fund – for maintaining their building.  It appears physical infrastructure in these buildings is, in general, better maintained and less affected by damage.  There are fewer insurance claims and lower damage claims.  While Ontario insurance premiums and deductibles are also rising, the magnitude is less than in Alberta and British Columbia.  Increases throughout Canada are anticipated to continue into 2021 before stabilizing.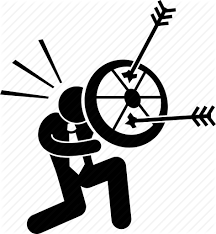 That water is frequently the culprit is no surprise.  In fact, water damage has replaced fire as the greatest cause of condo insurance claims.  Water damage tends to be more severe in high-rise buildings. Residents can be affected by damage originating in their suite, suites located higher up in their building, or common areas which includes behind walls.  Pinhole leaks in pipes, damaged caulking and outer walls, and roofing are all common sources of water infiltration.  Water travelling down from the source of penetration results in more damage to more homes than occurs in a single unit dwelling.
Accidents happen. A water hose coming loose from the clothes washer or a leaky pipe are accidental sources of water leaks. The water line to a fridge may fail.  A contractor's mistake during a home renovation project can be another, potentially more serious, concern.  Water problems arise from any number of unexpected sources such as a sprinkler head knocked off the sprinkler system while moving furniture.
Communities failing to act proactively in reducing the risk of water damage are not saving money
Communities failing to act proactively in reducing the risk of water damage are not saving money.  What they save in preventative maintenance and repairs will cost considerably more when reflected in insurance coverage.
Communities can take steps to reduce premiums, deductibles and number of claims.
Implement a Standard Unit By-law
This clearly identifies what parts of the home are covered by the corporation's insurance.  Anything not covered by the corporation should be insured by the homeowner or tenant.  Typically, the corporation's insurance does not cover personal possessions or upgrades from original construction inclusive of flooring and cabinets.  This protects all owners from becoming financially responsible for repairing upgrades to a particular suite.
When water leaks or infiltrates, find it quickly and fix the problem
Install a water sensor in strategic areas of the suite and building connected to an alarm.  When moisture is detected, an e-mail warning can be sent to a personal e-mail account.  Systems can be configured to automatically shut down the main water supply to the suite or area.  These devices reduce the severity of water leaks resulting in fewer insurance claims and reduced damage.  Within the suite devices can be placed near the water source in bathrooms, kitchen and ventilation units.
Undertake Preventative Maintenance
Most building systems require some level of preventative maintenance or system checks.  This includes elevators, HVAC systems, boilers, fire and safety systems, in-suite chillers and water systems.  Ensuring these maintenance or safety checks are undertaken is more than an ongoing expense.  It is an investment in safety and comfort, and protection against unnecessary major expenditures occurring earlier than anticipated.
Clean Vents and Ducts
Periodically have vents professionally cleaned to reduce blockages, lint and grease.  When mould is found identify the source and resolve related issues.
Undertake Smarter Repairs, Renovations and Upgrades
Utilize building materials and techniques intended to reduce the risk of water damage.
Educate and Inspect
A building-wide plumbing and safety audit can be effective at preventing water problems, fires and other dangers.  Inspections can identify minor problems and equipment in need of repair or replacement.  Consider having a plumber visit each suite to identify and repair small leaks.  Have someone check and clean vents, ducts and chiller systems.  Any time a suite is inspected or having work done make sure problems or concerns are documented by suggesting appropriate in-suite upgrades and repairs for suite owners to address.  Owners failing to address documented repairs may become responsible for damage to other suites or common areas caused by their failure to address known concerns.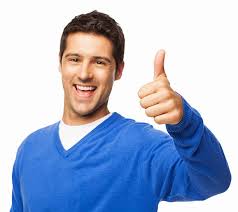 Reducing the level and volume of claims helps keep costs down for insurers, condo corporations and residents.  Fewer internal disruptions and reduced complaints about water and other problems benefit the entire community.
Find Vendors in these Related Categories