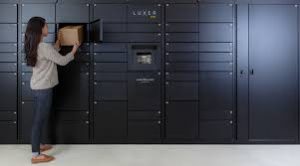 August 2020
The future of condo living is likely to include beds and tables disappearing into ceilings, facial recognition security access to buildings, app alerts when packages are delivered, and sensors that detect water leaks.  Robotic furniture will move out of the way with the click of a button to make more space.  Data sensors collecting and monitoring energy use, internal temperature, weather conditions, and personal vitals such as blood pressure and heart rate will provide information to residents, management and automated systems.  Artificial intelligence technology will monitor all this information and act on it in real-time to make our lives healthier, safer and more comfortable.  Internal comfort controls will be automatically adjusted.  Medical personnel can be informed when personal vitals deviate from normal.
Management may soon control building systems including HVAC, water temperature and boilers through a single dashboard on their computer monitor.  When problems arise the manager receives notification by e-mail or text.  Rather than place a service call and have a technician dispatched, systems will auto adjust to correct for flaws reducing the need for manual or emergency repairs.
These are not predictions.  Nearly all of this exists today as part of smart technologies for making condo living more comfortable and trouble-free.
Toronto Condo News has introduced many technological and other innovations impacting on condo living and management to its readers.  Here we review many deserving of consideration.
Water Leaks and Detection
Water leaks have reached crisis level.  Insurance companies report more water-related claims and damage than from fire.  Water sensor technologies as offered by Aquazen, Aware and Eddy Solutions send notification when leaks occur, allowing for quicker repairs and less damage, and track frequency.  Knowing how many water leaks occur each month and compared against prior months is necessary to determine if problems are improving or getting worse.  Today few are compiling and aware of this data.  Companies such as LEaC Shield eliminate persistent and recurring pinhole leaks.
Energy Efficiency and Systems
Energy consumption makes up the largest portion of the budget for most communities.  Each solution must be tailored taking into account existing equipment and systems.  Companies assisting with this include McIntosh Perry, Brown & Beattie, Criterium-Jansen, M & E Engineering and Trace Consulting Group. Efficiency Capital goes a step further by providing financing and performance guarantees.
Without a way to measure energy use by unit and within common areas energy expenditures are uncontrollable.  Fortunately, companies such as Carma Industries, Priority Submetering and Wyse Meter Solutions offer proven systems allowing communities to better measure and control their energy expenditures.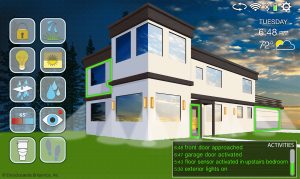 Parity offers a comprehensive solution utilizing artificial intelligence to better control HVAC systems.  The system "learns" the energy use pattern of your building while the system brain automatically adjusts building heating and cooling systems in real-time resulting in improved energy efficiency, fewer emissions and lower cost by up to 30 percent while improving overall comfort.
Save on Energy offers incentives of up to 50 percent of project costs for communities implementing energy saving initiatives.
A different challenge is maintaining power during those times when the local electrical grid fails.  For this companies such as Efficiency Engineering offer solutions.
Electronic Voting Systems
It is a constant and ongoing struggle ensuring elections and voting are conducted fairly, transparently and without conflict while avoiding improper influencing of outcomes.  Companies such as CondoVoter, GetQuorum and Simply Voting provide stable, secure and economical systems superior to manual collection and tabulation of votes.
Waste Management
The struggle of managing mountains of waste in a high-rise community never ends. Metro Compactor offers better ways to maintain these systems and manage volumes. Recycle Smart monitors what goes into dumpsters while reducing the frequency and cost of trash pickups. Sutera offers a solution for pet waste.
Management and Communication Systems
Technologies and systems are available for improving building management and communications.
Condo management software, offered by BuildingLink Canada, Condo Control Central and Yardi, are integrated solutions for managing the breadth and diversity of communications occurring in communities. Fujitsu offers equipment and expertise to facilitate full digitization of all paper records.
Elevators remain the most effective location for getting messages to residents. Vertical City offers a program providing and installing elevator monitors at no cost to the community. Tikin Media offers a solution that does not require installation of monitors.
Electric Vehicle Charging Systems
Communities looking into these systems can benefit from contacting experts in this evolving area such as Plug'N Drive.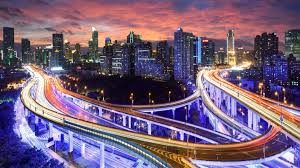 In-Suite Internet, TV and Phone
Fast, reliable and secure internet is no longer a luxury. Rogers Communication is one of the largest, most established services with a diversity of offerings. Cloudwifi is one of many smaller companies offering comparable services in some buildings.
Package Receiving
Demands for package receiving continue to grow.  Communities able to handle the growing volume of package deliveries are unlikely to accommodate what could very well be a doubling or tripling of packages in the near future. Snaile offer a solution that no longer requires concierge/security and management to serve as middlemen to receive, inform, secure and distribute delivered packages.