February 2022
Parcel management technologies for high-rise communities are evolving to better accommodate growing volumes of parcel deliveries.
Communities with a security/concierge must deal with growing parcel volumes, insufficient staffing to handle parcels, lack of storage space and a diversity of delivery problems.  Communities without security/concierge have different challenges.  Parcels may be left in an unsecure vestibule or room, or residents required to make alternate arrangements for retrieval of items.
Costs are enormous and resident frustrations increase in communities that fail to effectively manage the growing volumes of parcels and deliveries.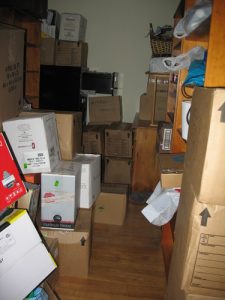 Implementing policies restricting parcel deliveries, limiting the size parcels accepted and making it more difficult for residents to receive items are largely ineffective.  The reality is that the volume of parcel deliveries will continue to grow.  More are ordering virtually everything online from food to clothing,  housewares and medications.  Many items are no longer available in stores and must be ordered online and received through a delivery service.  There is simply no other choice available.
Communities that fail to meet the needs of residents and owners suffer.  They scramble to address mounting problems by failing to implement a workable solution.
A do-nothing approach is guaranteed to fail.  Parcels left in the lobby present a poor visual impression, are likely to be stolen, and make a community less appealing to owners and renters.  Refusal to accept parcels is more than just an inconvenience to residents.  This makes it exceptionally difficult to obtain many items that can only be attained through online ordering and delivery.
Two solutions have proven workable for a large number of communities.
Condo management software and apps are popular among communities that prefer to have management, concierge or security manage the flow of parcels by improving efficiency.  They allow parcels to be scanned on delivery with a smartphone rather than manually recorded.  Recipients automatically receive e-mail notification.  Parcels are logged and retrieved faster thus reducing volumes in a lobby or storage area.  These features are included with offerings by products provided by BulidingLink Canada and UpperBee Software.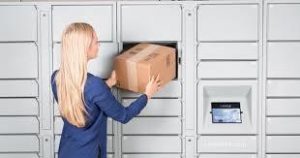 Automated parcel lockers are popular in communities where management prefers to have staff focus on their primary duties rather than be distracted by parcel management.  These technology-enabled lockers allow deliveries without requiring effort by building management, security or concierge. Snaile, a provider of automated parcel lockers throughout Canada, can function independently by allowing delivery services to leave parcels in secure lockers for resident retrieval.  A third-party application further simplifies the process by making it easier for carriers to access secure buildings and deliver parcels to secure lockers.  Additional features of third-party applications offer residents building access using facial recognition; and door locking and climate control for residents using a smartphone.
Parcel lockers, where available, have traditionally been restricted to receiving items delivered by Canada Post.  Snaile and other systems accept parcel deliveries from courier services that include Amazon, Purolator, UPS, DHL, FedEx, Canpar and Intelcom.  The optional entry console in the vestibule of a building allows secure building access to delivery companies by allowing them to scan "in-transit" package bar codes specific to the building.  Once a delivery is made to a smart parcel locker, the parcel recipient receives an electronic notification alerting them.  They are provided with a one-time contactless QR pickup code to be scanned at the locker's built-in scanner for parcel retrieval.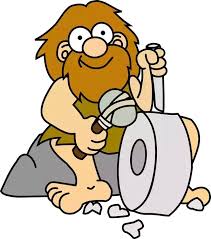 Snaile's smart parcel lockers are available in residential high-rise communities throughout Toronto including Motion on Bay, Jazz at Church and Shuter, 700 Bay, Lillian Park, Fleur and Hullmark.
Find Vendors in these Related Categories