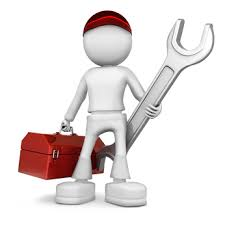 May 2016
When it comes to large high-rise condo buildings, properly functioning heating, cooling and fresh air (HVAC) systems are important.
Improper air temperature can be an obvious sign of a malfunctioning HVAC system. A more difficult problem to identify is indoor air quality (IAQ).
Regular maintenance is the best way to extend the life of your air intake/out take system. This helps to ensure that the air you breathe is cleaner. It makes the HVAC system more efficient and less costly to maintain.
A well maintained HVAC system has a reduced environmental footprint. It is less likely to release toxins into the environment.
In today's tightly sealed buildings, the air at home and at work can create or worsen health problems. Excessive dust accumulation on surfaces, visible mould growth, skin irritation, coughing and dryness can all be signs of poor indoor air quality. Not all factors affecting our health are controllable. Fortunately, many health factors are within our control and can be impacted to improve our overall health.
Indoor air quality starts with the individual condo resident or owner doing their part with preventative practices.
Proactive maintenance within the condo unit:
Vents
Make sure the vents to your HVAC, dryer and oven hood are clean to prevent mould and odour issues.
Filters
Clean air filters to avoid dust and airborne mould that may back into the air that you breathe.
Windows
Open windows to ensure better air quality.
Fridge Coils
Refrigerator coils, which attract and accumulate large amounts of dust, must be cleaned regularly.
The property manager is responsible for overall air quality in a high-rise condominium complex. Maintaining a building-wide HVAC system should include a monthly or quarterly check of all system components including filters, outdoor intake, mixed-air systems, heating and cooling coils, boilers, water chillers and cooling towers.
Regardless of whether you own a condo suite or are responsible for managing an entire condo building, regular inspection of the HVAC system will provide you with better air quality and a more cost effective system.
---
Steve Hudson is President of Hudson Restoration. In addition to providing traditional emergency & restoration services for insurance companies and condominium buildings, his company has developed a specialization in whole building sanitization that centers around indoor air quality.