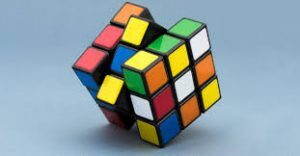 April 2022
Toronto has passed an inclusionary zoning by-law that further clarifies what Toronto will look like ten to thirty years in the future.  The goal seems to be to build a bigger Toronto much like New York City with wider sidewalks, more outdoor recreational spaces, fewer automobiles and a majority of residents being tenants rather than owners.  This by-law addresses how Toronto plans to provide affordable housing for its growing population.
For those who remember rent controls in the 1970s as a means to keep rents affordable, this resulted in a lack of profitability in rental buildings and a rise in condominiums which has since served as necessary rental stock.  Now all this is changing with inclusionary zoning.
The approach is complimentary to transit-oriented development which ensures high-density development along subway lines.  The idea is to build complete communities near major transit hubs to create walkable communities with restaurants, exercise facilities, offices, schools, parks and transit stations all within a short distance of homes.  Major projects are likely to set aside around 25 percent of the land for open spaces.  Projects will provide the population necessary to support new subway lines and businesses that locate near them.  Inclusionary zoning ensures these desirable communities will include affordable housing.
What is Inclusionary Zoning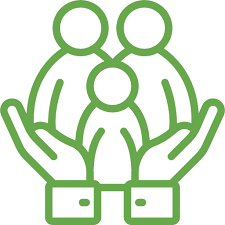 Toronto anticipates a continued strong demand for housing.  Inclusionary zoning is a tool that allows the city to require affordable housing units to be provided in new developments thus increasing the supply of affordable housing for low to moderate income households.  This will impact on all forms of high-rise housing inclusive of condominiums and rental housing.
The approach is consistent with Ontario zoning policies since 2018.  In Toronto, inclusionary zoning will soon apply to what are described as Protected Major Transit Areas (PMTSAs).  Under the by-law, affordable rental housing will have to be incorporated in new condominium buildings and purpose-built rental buildings.  The city intends to require five to ten percent of affordable housing units to be provided in new developments, increasing to up to 30 percent by 2030, alongside the development of market housing.
Areas affected by inclusionary zoning are throughout the city but primarily in the city core.  Within designated areas, affordable housing requirements will apply to residential buildings with at least 100 units.
What is Affordable Housing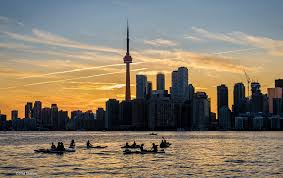 One city goal is to ensure permanent affordability of housing such that rent and housing prices remain affordable for those earning between $32,000 and $92,000 annually, and costing no more than 30 percent of before-tax monthly income of renter households.  Housing will be required to remain affordable for 99 years to ensure affordability will not be lost over the short term.
Affordable housing is to be included in new developments within a ten-minute walk of transit stations to support creation of mixed-income communities.  This includes condominium buildings and purpose-built rental buildings.
Affordable housing is intended to be indistinguishable from other housing.  It will have shared access to the building plus all building services and amenities on the same terms and conditions as for residents of other units.  Bicycle and visitor vehicular parking, and storage lockers, plus indoor and outdoor amenity space are to be provided on these same terms.  Fees charged to affordable housing units for use of or access to amenities or common areas such as a party room or guest suite cannot exceed that charged to residents of the market units.
No less than five percent, with 20 percent being the target, of affordable housing units within a proposed development must be fully accessible housing units to better aid seniors and others with limited accessibility.
Within a development there will be a minimum number of two-bedroom and three-bedroom units required.  Each unit will be proportional to, or larger than, the minimum and average unit sizes by bedroom type.  Affordable housing units will be indistinguishable in appearance, access, quality, and functionality from market units, and will include central heating and cooling with individual controls.  Units will have equivalent finishes, fixtures, and features (e.g. kitchen cabinets, countertops, dishwashers, closets, etc.) to those that are included in market units.  Finishes and fixtures may differ in terms of quality.
Affordable housing units that are for sale will be administered over the 99-year affordability period by one or more third-party administrators selected by the city.  The third-party administrator will be responsible for providing information to prospective homebuyers including homebuyer education resources.
Owners of affordable ownership units must be occupied by their owners.  This restricts their use such that they cannot be used as rental accommodation.
Eligibility for Affordable Housing
Eligibility for affordable housing units is to be determined by criteria that includes income.  Those eligible for renting or purchasing affordable housing will be entered into a random selection process conducted by the city.  Purchasing an affordable ownership unit will be restricted to those currently renting their housing, subject to a maximum household income, and non-ownership of any form of residential real estate.
Once renting or owning affordable housing, the situation appears permanent.  Individuals at the beginning of their career or dealing with a loss of income would be eligible.  As personal situations change there appears to be no review of eligibility.  Those who become financially successful or receive a family inheritance may remain in affordable housing.  Individuals supported by "family income" may obtain affordable housing that could otherwise be made available to those without a fallback option.
Impact on Condominium Communities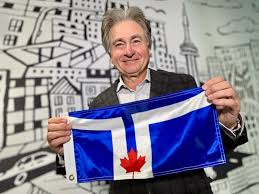 For new condominium buildings, a minimum number of units will have to be available as affordable housing units, with this minimum dependent on where a building is located.  Those located downtown or near subway stations will be required to provide more units up to ten percent of floor space.
There is likely to be a dramatic impact on the management of condominium corporations and unit resale values.  Older buildings that do not incorporate what is being defined as affordable housing may be increasingly popular and command higher resale values.  New buildings will look good until they age and owners of affordable housing units are unable to continue paying higher condo fees necessary to maintain the building.  Owners of affordable housing units will have an equal say in voting and other condo-related matters.  Condo fee increases are likely to face greater opposition and special assessments resulting in more owners being forced to sell their home.
Given affordable housing requirements and its impact on communities, increased development of condominium and rental properties is anticipated in areas of the city without affordable housing requirements.
Inclusionary zoning has been embraced in Ontario.  Toronto's by-law must be approved by the province.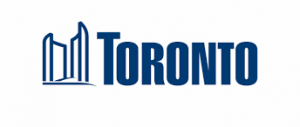 Find Vendors in these Related Categories