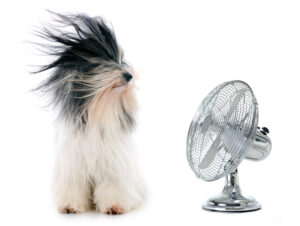 March 2022
Schools, workplaces and institutions are all looking at how they can improve air quality and ventilation in spaces to make their environments safer.  The basic approach is to improve airflow by bringing more air in and out of a space more quickly.  This reduces the risk of exposure to COVID and other viruses.
Governments are providing huge amounts of money for this purpose.  While there are no financial incentives available for high-rise residential buildings, the simple fact is that most of our time is spent at home.  It is even more important that our residential high-rise buildings undertake these same improvements.
In a building, air flow can be increased by improving intake and exhaust systems, and use of higher efficiency filters.  The fresh air intake system for a building is maintained by management through proper cleaning and any necessary equipment upgrades to increase air flow.  Each unit in a building has one or more fan coil and heat pump systems.  Maintaining these systems is typically a resident responsibility although many communities do so as if it were a common area.  Even when treated as common area maintenance, residents can replace standard filters with higher efficiency filters.  This may be provided as an option at the time of filter replacement.  Finally, dryer and washroom exhaust systems, which move air out of the unit, should be cleaned on a regular basis.
These efforts can increase in-suite air flow up to 50 percent for an average-size unit.
Improve your in-suite air flow and breathe easy.