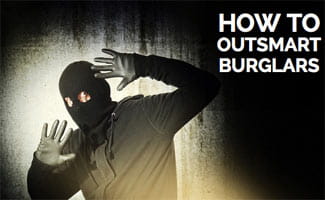 August 2018
Condo buildings can deliver a higher level of security than other forms of housing.  Condo residents should not assume this higher security is all that is needed to keep their home safe.
Be Alert
Be aware of who is inside your building.  Be vigilant when walking in stairwells.  Become familiar with your neighbours and learn the layout of your building.  Report problems or suspicious activity to building security.
Lighting Control
Inform management of burned out or damaged lights in common areas including hallways, parking area and lobby.
Control Building Access
Holding open the front door may appear neighbourly.  When that person is unfamiliar to you, this neighbourliness may circumvent building security procedures.  Allow doors to close behind you so the next person must use their key or fob to gain access.  Inform management of broken windows or doors that fail to close.
Control Suite Access
When was the last time your door lock was reset?  Door locks should be reset when you first move in.  Key copies may still exist with a prior resident or neighbours.  Ensure you are the only one with access to your suite.  Where a key copy is retained by a landlord or building management, inform them when the door lock is reset.
Keep Door Locked
Most burglars gain entry through an unlocked door.  Keep your door locked even when going down the hall, checking mail or visiting common areas.
Find Vendors in these Related Categories